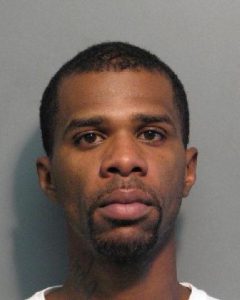 A man accused of trespassing racked up a list of charges after a neighbor watching an unoccupied home called police when she spotted him taking something.
Carl Rugely Jr., 28, of the 500 block of Bailey Street, was arrested Saturday, Jan. 23, for simple burglary of an inhabited dwelling, unauthorized entry of an inhabited dwelling and criminal trespassing.
Officer First Class Chris Hammontree, Officer Mitch Hackett and Officer Donald Brice were dispatched to the 300 block of White Oak Drive in reference to a trespasser, Minden Police Chief Steve Cropper said.
Hammontree