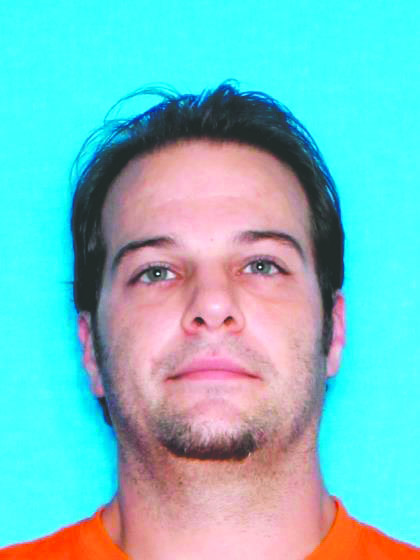 Imprisonment also alleged
A Minden man was arrested Saturday after allegedly getting high on vanilla extract and hand sanitizer and threatening his mother with a handgun.
Officers made contact Saturday night with Susan Scoggins of Berry Drive and her son John Scoggins. Susan had a Raven .25 semi automatic pistol in her hand, and officers had her put the weapon down. She told officers John, 39, had battered her and pointed the gun at her. Meanwhile, John told officers he did indeed have the gun but did not point it at her. He claimed the gun belonged to his girlfriend Amber.
At this