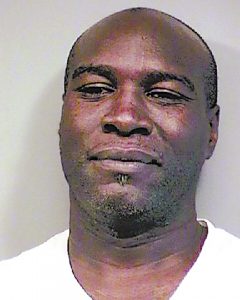 A man reportedly evicted from a residence was arrested when he reportedly pulled a gun, aiming it at the landlord.
Capt. Julie Harmon says William Riley Holiday, 51, of the 500 block of Searles Street, was arrested Monday, May 30, for aggravated assault with a firearm and criminal trespassing.
"Holiday was upset because he'd been evicted from the house on Searles Street and he pulled a gun on John Shelton," she said.
The incident occurred at Front and Midland Streets, she says, and Shelton filed a complaint with police.
When he spoke with