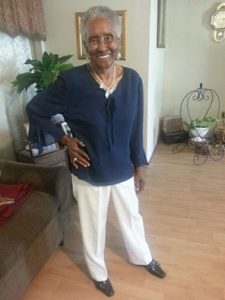 Mattie Mae Morgan Key was born May 11, 1933 to Mr. Joe W. Morgan and Mrs. Bettie Moore Morgan. She was one of three daughters born to the parentage.
Mattie Key was a 1951 graduate of Webster High School. She united in Holy Matrimony to Harrison Key Jr.
She was a faithful and dedicated member of Mt. Calm Baptist Church for over 60 years. She was an active member of the culinary ministry until her health began to fail her.
Mattie Morgan Key departed this life on Oct. 27