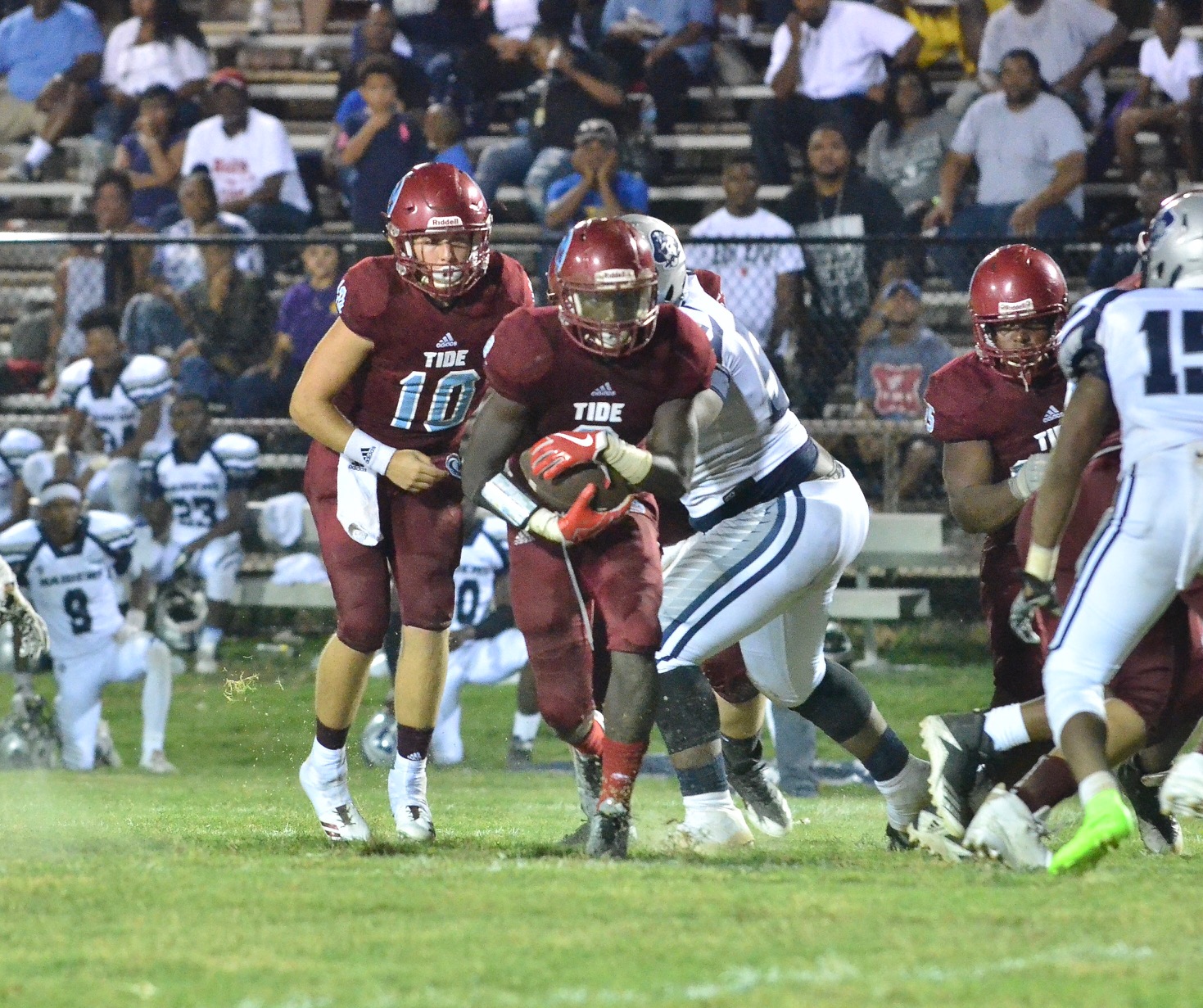 Huntington made Minden and the legion of fans who turned out to see the newly-renovated Pit sweat it out.
In front of a packed house, the Crimson Tide (3-1, 1-0) were victorious in their home debut, but only by a touchdown against elusive Raider running back Craig Davis and the rest of an improved Huntington team.
Huntington had the ball near midfield with a chance to tie or take the lead late in fourth-quarter action, but Minden's Jacareon Lathan came up with an interception to seal the deal and preserve a 21-14 victory.
It was Patrick Heard's 79-yard touchdown catch