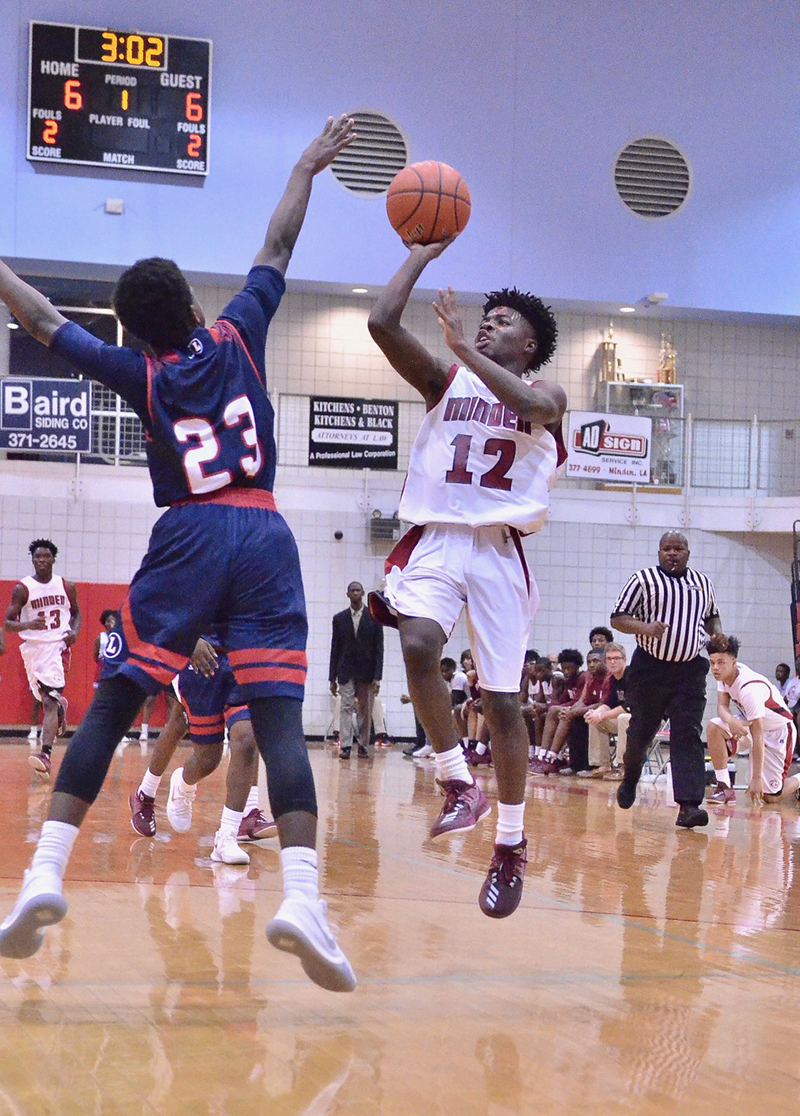 HAUGHTON – Webster Parish began it's participation in the Haughton Jack Clayton Invitational Tournament with a 2-0 start.
The Minden Crimson Tide and Lakeside Lady Warriors showed up ready to play Wednesday evening, each pulling out narrow victories against their first round opponents.
Minden (2-6) was able to defeat the North DeSoto Griffins 50-49 in a game where the Tide led wire-to-wire.
The Griffins were put in a hole right away thanks to an astounding firstquarter performance from the Tide's Curtis Carter, who knocked down six 3- pointers in the opening frame and finished the game with a team-high 20 points.
When Carter wasn't