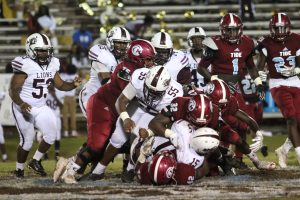 Minden High brought their success on the road last week back to The Pit on Friday night, cruising to their second straight win in a 42-12 district victory over BTW.
Last week's win over Huntington was standout defensive back Jacareon Lathan's first start of the season at wide receiver. He scored a touchdown in the win last week, and set the tone offensively this week with two more first-half receiving touchdowns.
Trey Lister added another touchdown in the first half on a three-yard run, and the Tide were up 21-0 entering the break.
At halftime,