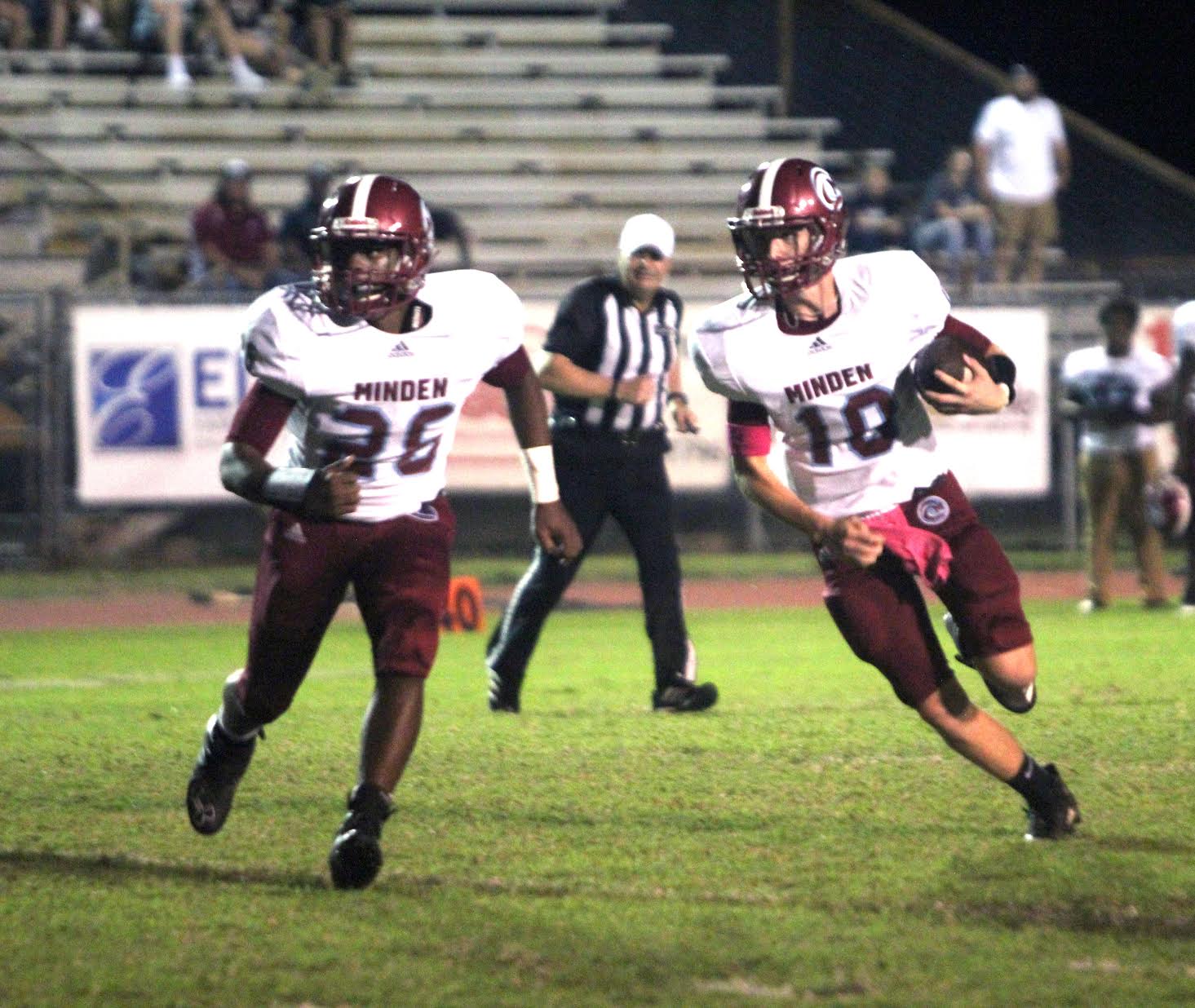 Benton 27, Minden 23
Minden had all the momentum and seemed to be poised to pick up a massive district road victory.
A few questionable calls later, and Benton had taken the victory right from the Tide.
"I've never spoken about a referee in my life," Minden head coach Spencer Heard said. "But those referees took that game from our kids."
Few observers from the Tide side could see anything else from the loss other than that everything seemed to go the wrong way for Minden after being up 23 to 13 with five minutes left in the game.
"It makes me sick to my