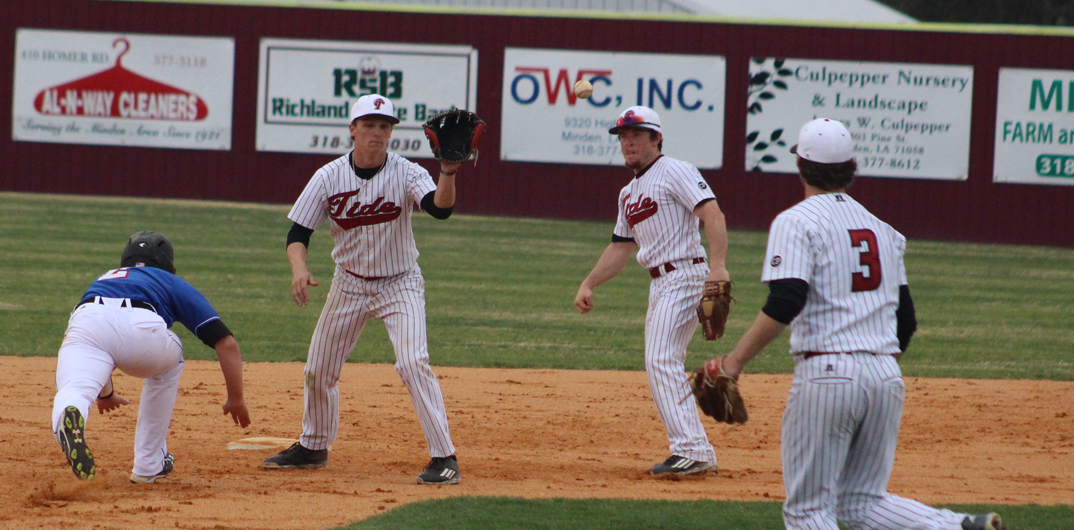 Several area baseball and softball teams took the field Thursday, some already underway and some playing the first game of their 2016 season.
Minden High, Lakeside and North Webster baseball all played their first games in the North DeSoto Tournament happening in Stonewall, while Minden and Lakeside softball had home games and North Webster's Lady Knights hosted Doyline and the Lady Panthers.
The Doyline boys had a road contest with Quitman.
Here are the results from what was a wild night on the diamond.
Baseball
Minden
STONEWALL – The Minden Crimson Tide started their season off the right way with a 6-0 victory