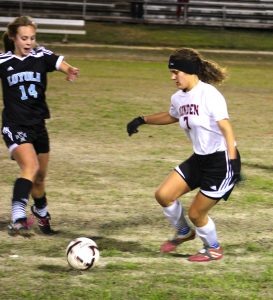 On a windy, chilly night at The Pit, the Minden Crimson Tide and Lady Tider soccer teams were looking to prove their legitmacy against the Flyers and Lady Flyers of Loyola.
Both teams came up short unfortunately, as the Crimson Tide fell 7-2, and the Lady Tiders got blanked, 7-0.
It wasn't the outcome that boys coach Tracy Lee or girls coach Cale Frye were looking for as they continue the push for a playoff berth.