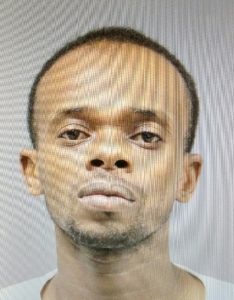 Webster Parish narcotics agents are still investigating a series of offenses following the arrest of a Heflin man for alleged distribution of drugs.
Deputy Bobby Igo III, narcotics agent, says Derrick Fraizer, 33, of the 200 block of Tillman Church Road in Heflin, was arrested on a warrant for distribution of a Schedule I CDS (synthetic marijuana).
Igo says they have made undercover buys from Fraizer, and he was arrested on other warrants for simple robbery, obstruction of justice and simple criminal damage to property.
"We did some undercover buys on him,