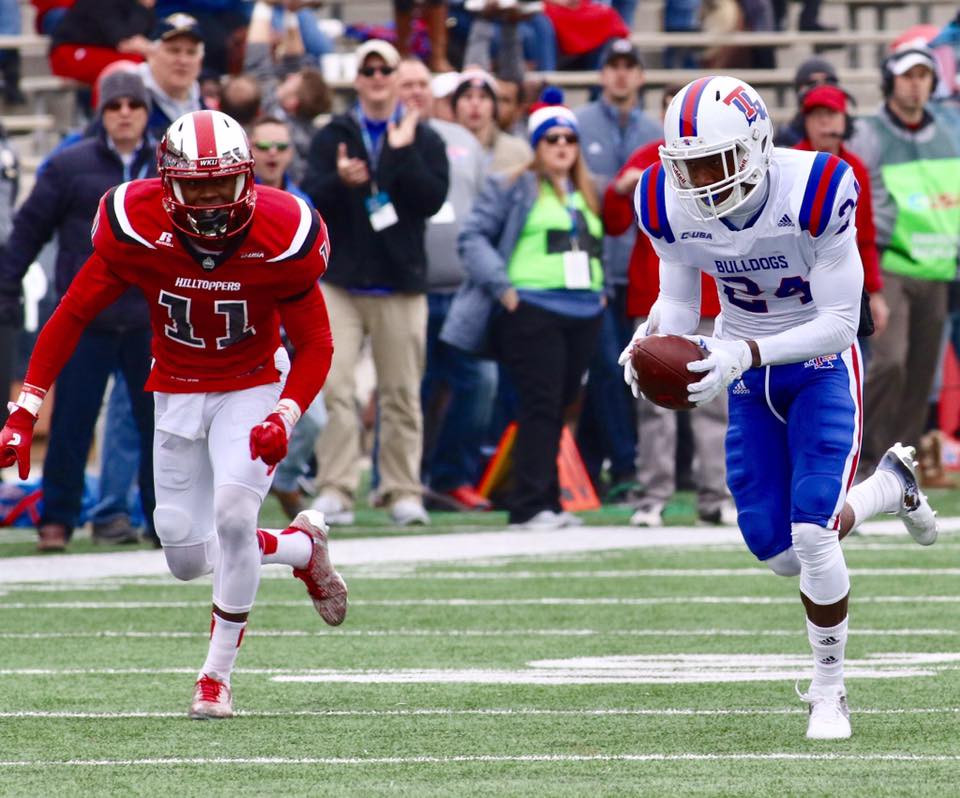 Watching Minden alumnus and Louisiana Tech freshman cornerback L'Jarius Sneed glide into the end zone so cooly in the first quarter of the Conference USA Championship Game against Western Kentucky was familiar for many fans watching in northeast Louisiana, particularly in Tider Country.
For Sneed, it was nostalgic. The converted wide receiver, who scored 19 touchdowns on only 64 touches his senior year at Minden, finally got his hands on the football.
Of course he was going to score.
It was his first start of the season after months of playing only special teams, and it's safe to say he made his presence