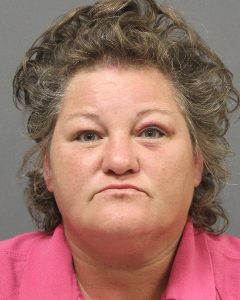 A woman who reportedly barricaded herself in her home and threatened to kill herself was taken into custody without incident and arrested on a warrant for felony theft.
Webster Parish Sheriff's deputies arrested Tammy Denise Lair, 42, of the 2000 block of Highway 371 in Minden on a warrant for the charge of felony theft.
Maj. Dustin Reynolds says the warrant stems from the alleged theft of jewelry and other items from two local residences, one in June and one in the last week of August.
"She was associated with them in