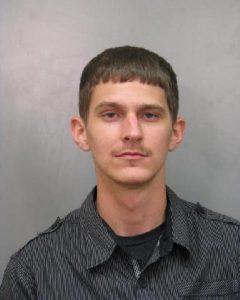 A man sleeping in a playhouse was arrested on a parole warrant and was charged with his third offense of drug possession.
Minden Police arrested Peyton Gorham III, 22, of the 100 block of Roosevelt Street, for possession of marijuana (third offense possession of drug paraphernalia and on a parole warrant.
Minden Police Chief Steve Cropper says they learned Gorham was living in a playhouse in the backyard.
"He'd been given permission to stay there and sleep there from the property owner," he said. "The neighbor started seeing a lot of