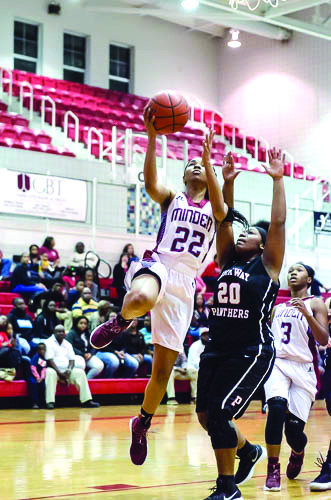 As we approach the holiday season, there are still a few basketball games remaining before teams receive a brief break from what's been an action-packed season. Here are this week's matchups:
Minden
Boys: The Crimson Tide (4-10) travel to Captain Shreve on Wednesday before returning home to open district against Booker T. Washington on Friday.
Girls: The Lady Tiders (14-0) host North DeSoto tonight at 6 p.m. and Booker T. Washington on Friday.
Lakeside
Boys: The Warriors (7-6) host Plain Dealing Thursday in Sibley.
Girls: The Lady Warriors (6-8) will also host Plain Dealing Thursday evening at 6 p.m.
Doyline
Boys: The Panthers (12-7) will host Magnolia