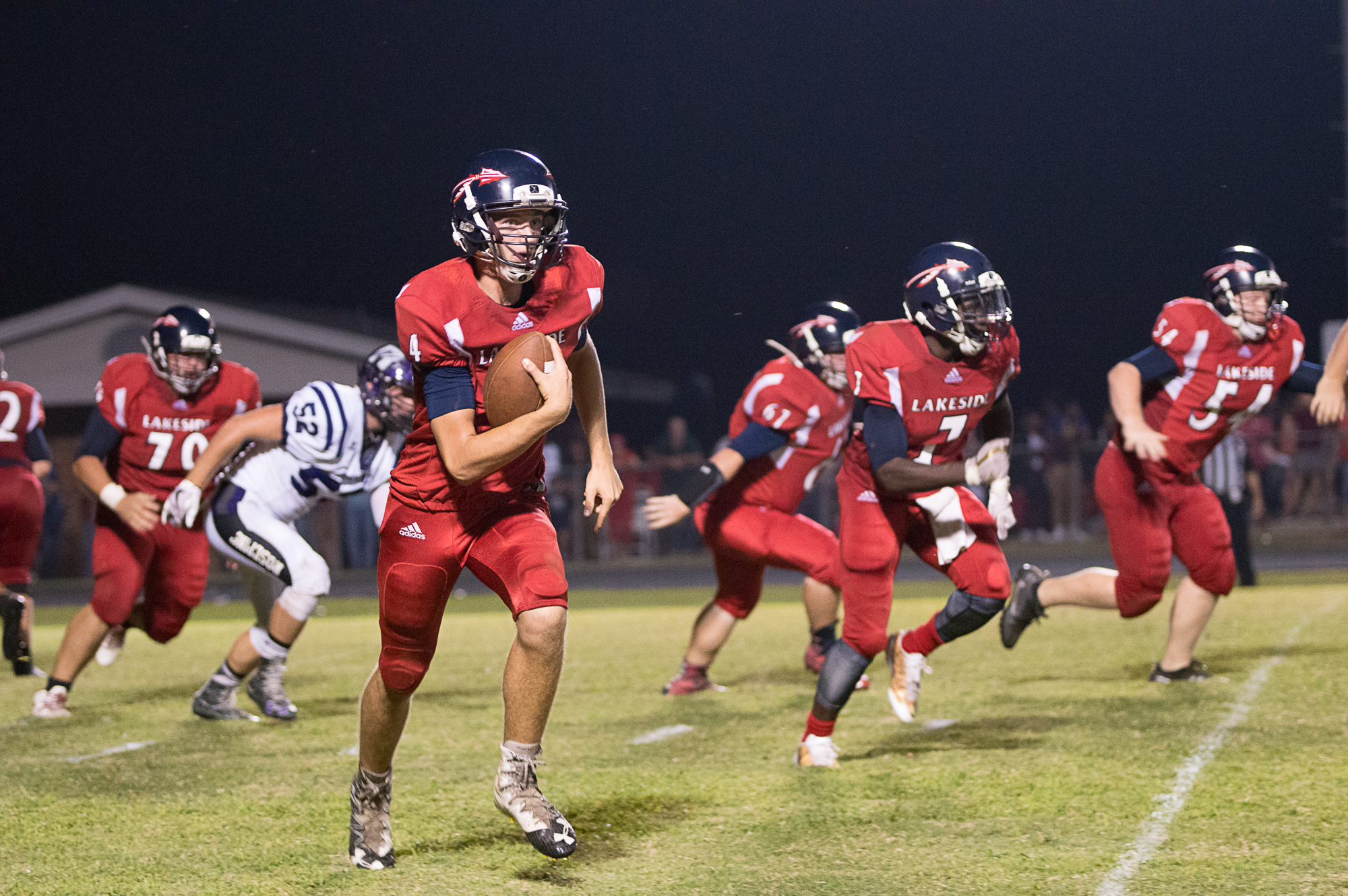 JONESVILLE – The Lakeside Warriors didn't need to be explosive on offense Friday against the Block Bears.
Efficient was enough.
The Warriors (4-1) used their athleticism to rally past the Bears after a sluggish first quarter, eventually running away from their counterparts for a convincing 41-12 bounce-back victory following their first loss of the season to Rosepine.
It wasn't the type of high-voltage statistical output that Lakeside had been used to through the first four games of the season, as up-and-coming sophomore quarterback Jordan Preuett was 10-of-15 for 95 yards passing. The Warriors were able to control the game on