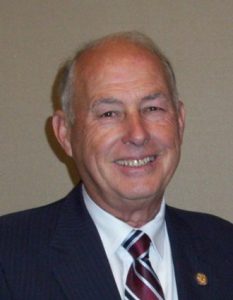 BATON ROUGE — Clyde Holloway, the chairman of Louisiana's Public Service Commission and a former U.S. representative, has died. He was 72.
A member of the utility regulatory agency's board since 2009, Holloway died at his home in Forest Hill on Sunday, according to his office. No cause of death was released.
Holloway, a Republican who owned a nursery business, served three terms in the U.S. House from 1987 to 1993, when the 8th District seat was eliminated in congressional redistricting. His later efforts to return to Congress were unsuccessful.
He