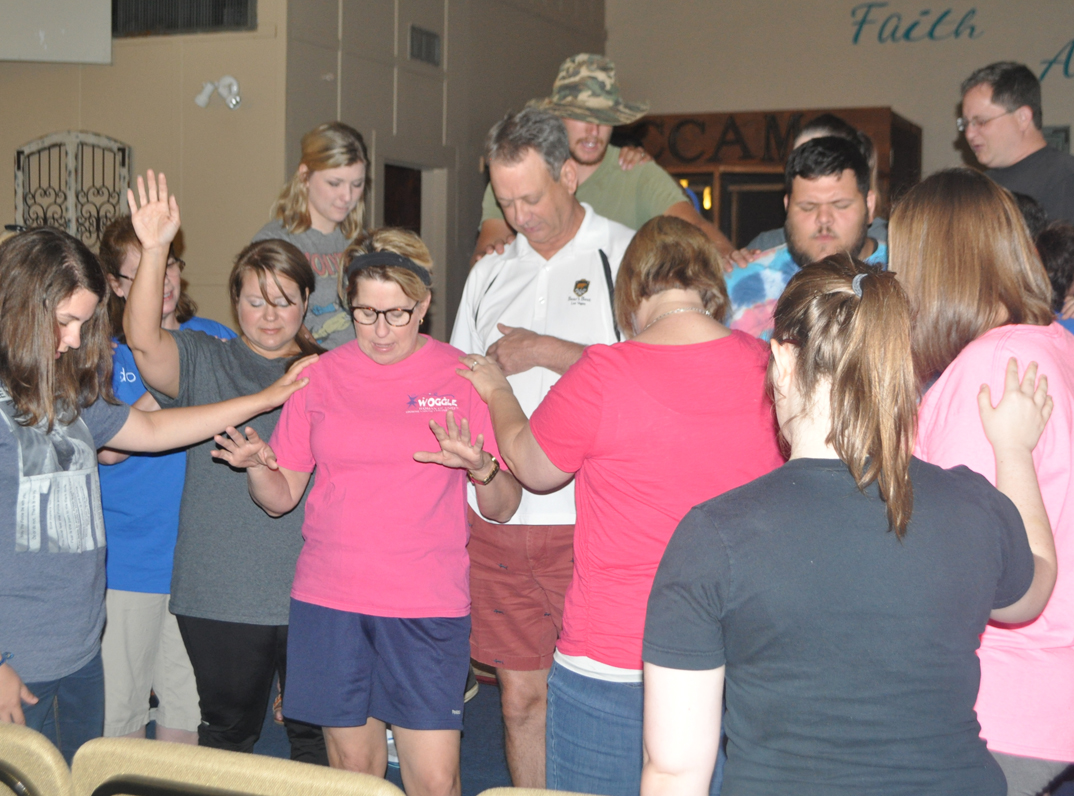 Congregations around Minden gathered in prayer this weekend following several deadly shootings across the nation.
The Christian Church at Minden gathers every other month on a Saturday morning for a prayer service, and during this past Saturday's service, the congregation prayed for the nation, its law enforcement agencies and the victims' families. Following the service, Pastor Paul Gray says he felt led to emphasize the importance of praying for racial unity.
"We get together and pray over the ministries that we have," he said, "We always pray for our nation, we always pray for our leaders, we always pray for the elections.