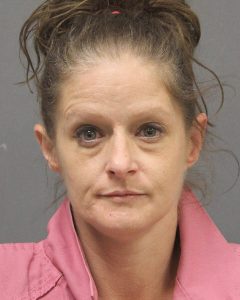 A Monday afternoon raid led to the arrest of a Minden woman on multiple drug charges.
Kelly Ely, 40, of the 100 block of Grider Road, was arrested on charges of possession of meth with intent to distribute, possession of a legend drug and possession of drug paraphernalia. A probation and parole hold was also placed on her.
Around 2 p.m., Webster Parish Sheriff deputies and probation and parole officers went to Ely's home with a search warrant.
After entering the home, Ely was seen leaving a bedroom by one of