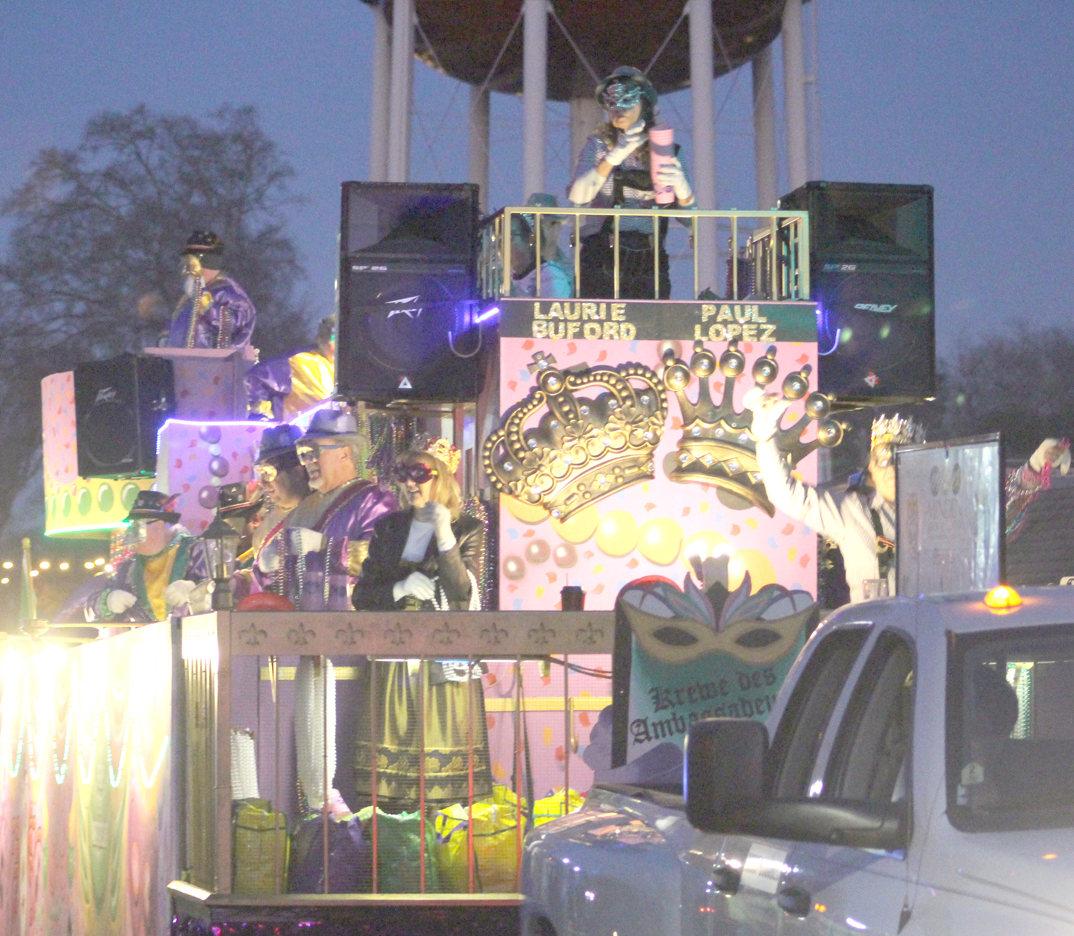 Fasching parade could reschedule due to rain Saturday
Rain threatens to drown out Minden's Fasching/Mardi Gras parade this Saturday, but Minden Main Street has a contingency plan.
The 21st annual Minden Fasching/Mardi Gras Parade is currently scheduled to begin Saturday at 5:30 p.m. with entertainment in the downtown area starting at 3. However, the National Weather Service reports a 60 percent chance of precipitation on Saturday at the time of this writing.
Terry Gardner, president of Minden Main Street, said if the rain becomes a reality then the parade will be rescheduled to Sunday at 2 p.m. If this rescheduling becomes necessary, it