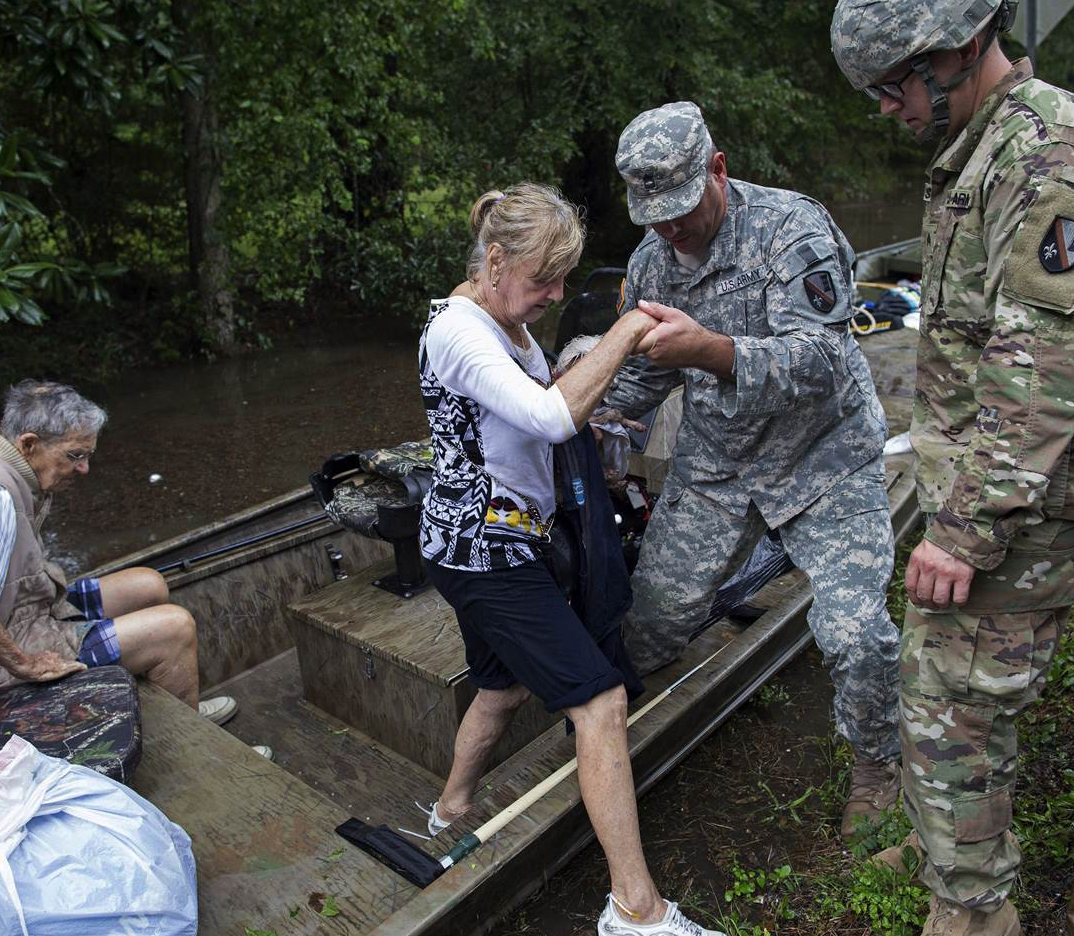 BATON ROUGE — Robert and Gwen Arceneaux endured a sleepless night Sunday after noticing floodwater creeping into their home — in a neighborhood that had never seen water before.
They gathered up their dogs and a few bags of belongings and fled out the back door, eventually wading through waist-deep water to a passing National Guard truck — joining the more than 20,000 people rescued from their homes in a still-growing tragedy across southern Louisiana.
Now safe at a movie studio-lot-turned-shelter their worries weren't over, as they tried to get medication for Robert, who suffers from lung cancer.
"We need to get somewhere