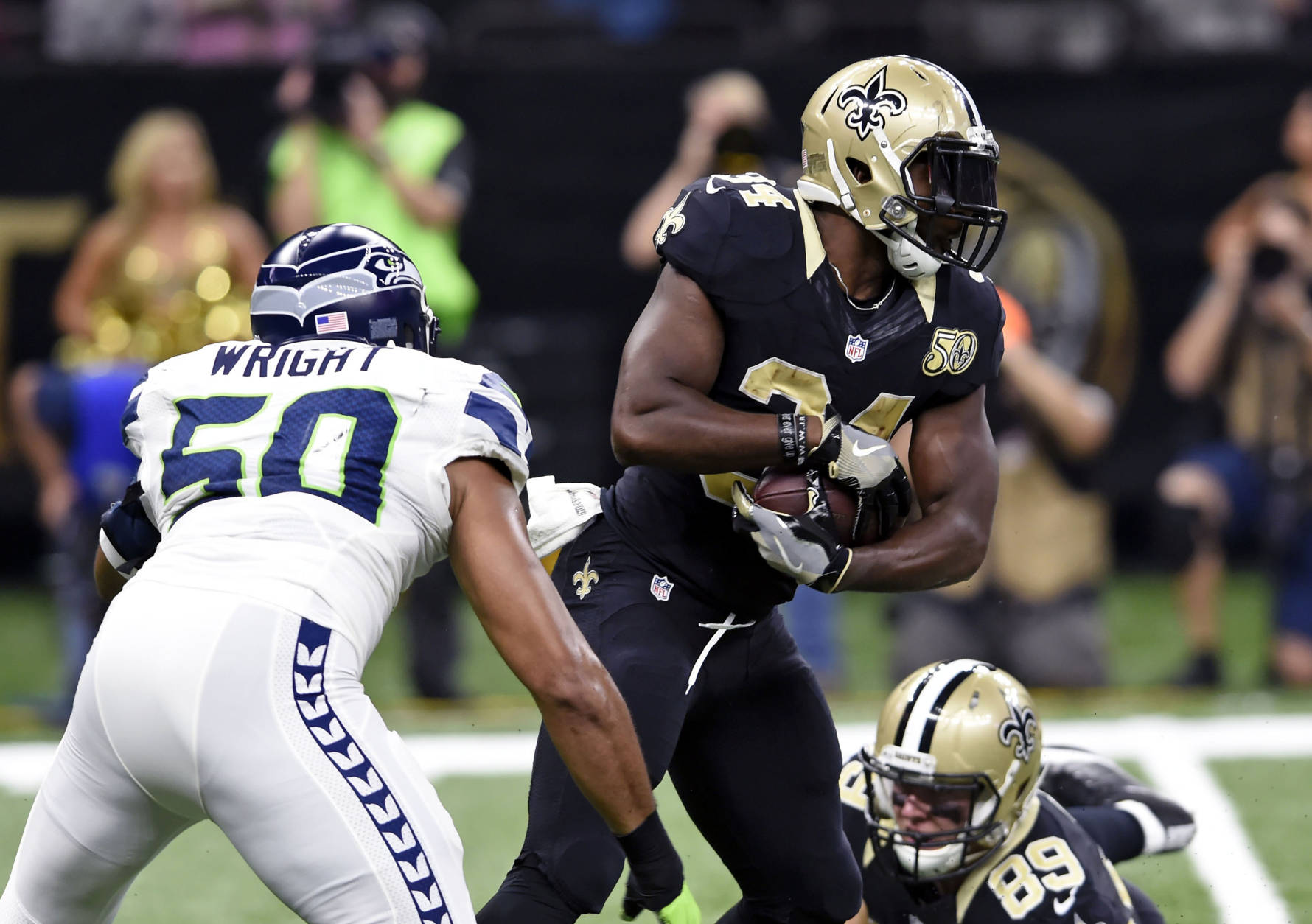 NEW ORLEANS — While Mark Ingram's lost fumble practically handed the Seattle Seahawks a touchdown, it also gave Saints running back Tim Hightower an opportunity to lead New Orleans' running game.
It was a pivotal play, indeed, from which New Orleans arguably benefited most.
Ingram was benched, Hightower became the first Saint to rush for more than 100 yards this season, and New Orleans pulled out a 25-20 victory over the favored Seahawks on Sunday.
Saints coach Sean Payton labeled Hightower's 26-carry, 102-yard performance "tough and gutsy."
In New Orleans' first six games combined, Hightower carried 19 times for 87 yards. As the game