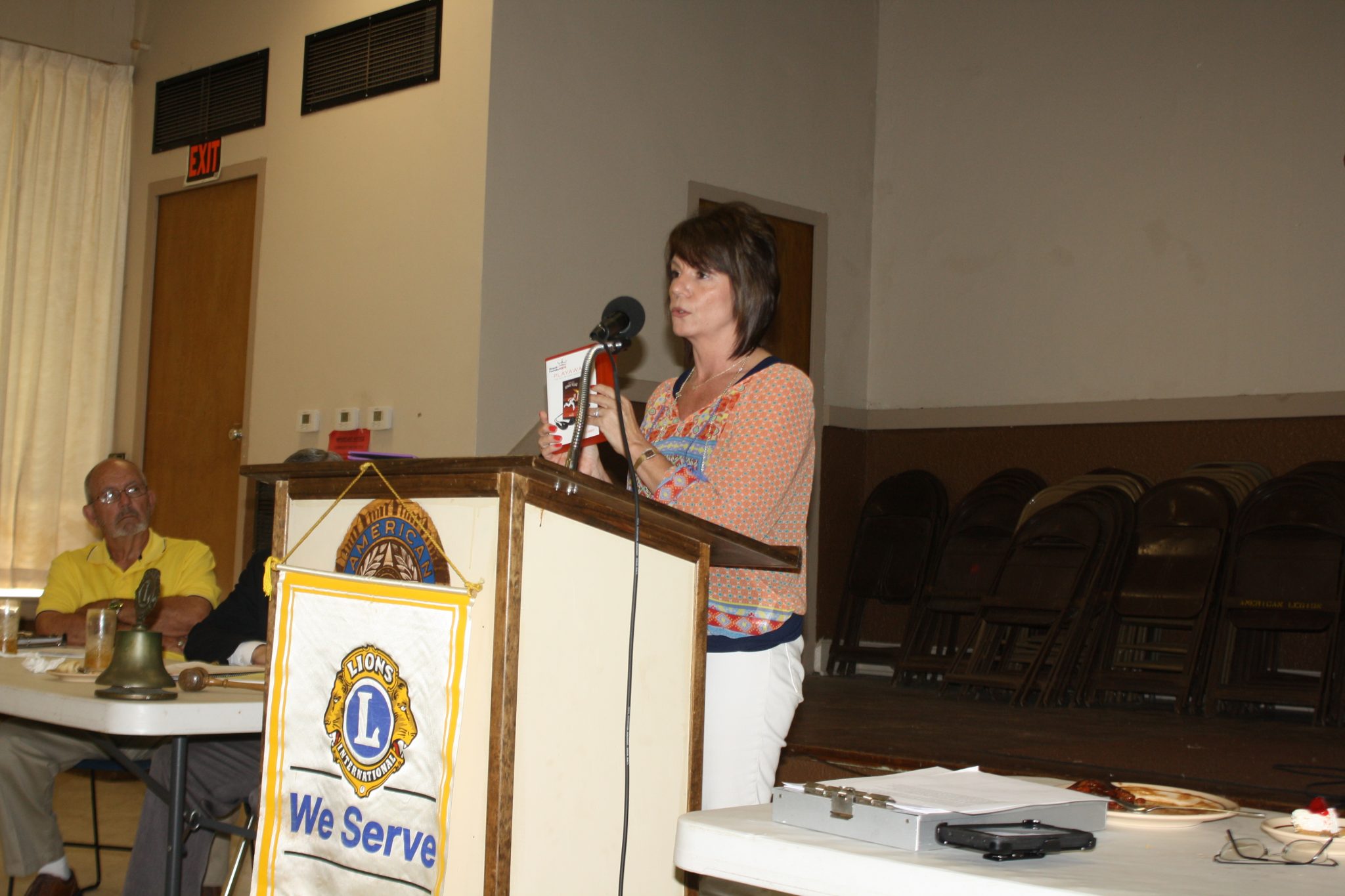 Sandra Samuel, Webster Parish Supervisor of CASA (Court Appointed Special Advocates) and volunteer director for the Minden-Royal Family Kids Camp spoke at the Lions Club weekly luncheon Thursday.
The Royal Family Kids Camp is a five day overnight event for children in foster care.
"When these children arrive, they have just a few belongings usually in a plastic bag," Samuel said.
When they leave, however, they will have a memory bag provided by the camp. The memory bags for the kids include a RFKC water bottle, a RFKC Bible, activities book, camp T-shirt, photo album, purple fleece blankets with monogrammed names,