BATON ROUGE — Louisiana senators voted to scrap a law that prohibits Louisiana from issuing driver's licenses that comply with the security measures of the federal REAL ID act.
The Senate advanced the proposal — pushed by Gov. John Bel Edwards — to the House with a 31-7 vote Tuesday.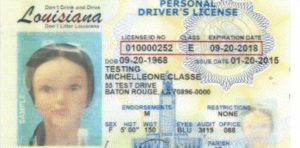 Supporters of the measure by Sen. Yvonne Dorsey Colomb, a Baton Rouge Democrat, worry that without REAL ID compliance, Louisiana residents could need a passport to board domestic flights starting in 2018.
Colomb's bill would let residents decide if they want the personal document