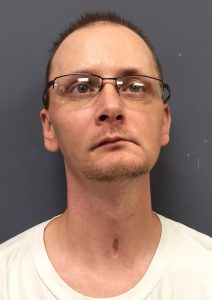 A suspected drunk driver, who crashed his car head-on into a truck, killing a Minden woman, was in court Monday for sentencing.
However, that date was passed until July 31.
Kevin Liker, 33, was facing vehicular homicide following the June 2016 crash that killed 66-year-old Linda McCoy. On April 3, Liker pleaded guilty to a lesser charge of negligent homicide.
After investigating the crash, Louisiana State Police charged Liker, with vehicular homicide, vehicular negligent injuring, DWI first offense, speeding 88 in a 55 mph zone and passing in a no passing