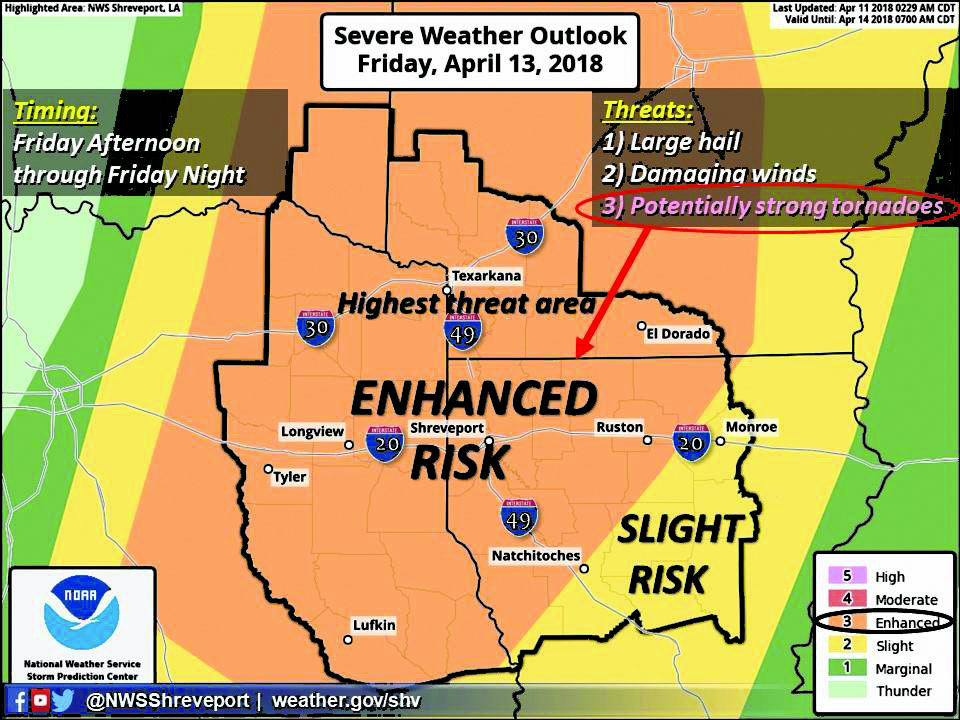 Damaging winds, hail, tornadoes possible Friday
While it may sound like a broken record, severe weather is once again headed to Webster Parish Friday.
The National Weather Service in Shreveport said a cold front will pass through the area Friday evening and into Saturday.
"This front will be accompanied by a very strong upper level trough which will shift east across the Plains late Friday on into early Saturday morning," the NWS said in a Facebook post Wednesday evening.
"The threat of severe storms with large hail, damaging winds, and potentially strong tornadoes will increase starting on Friday afternoon and continue through early