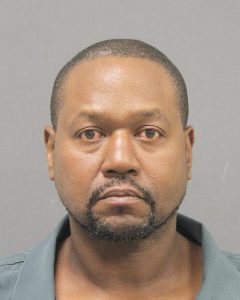 SHONGALOO – A man has been arrested for second-degree murder following what Webster Parish Sheriff's deputies said was a domestic dispute.
Deputies arrested Lee Vester Crow Jr., 47, of the 200 block of Henry Williams Road, late Wednesday.
"He confessed and told us where the gun was," Sheriff Gary Sexton said, adding it was found along Highway 79 in Claiborne Parish.
Around 4:30 a.m. that morning, Sexton said a 911 call came in regarding a car crash on Henry Williams Road, between Highways 2 and 160.
"When our deputies got there and