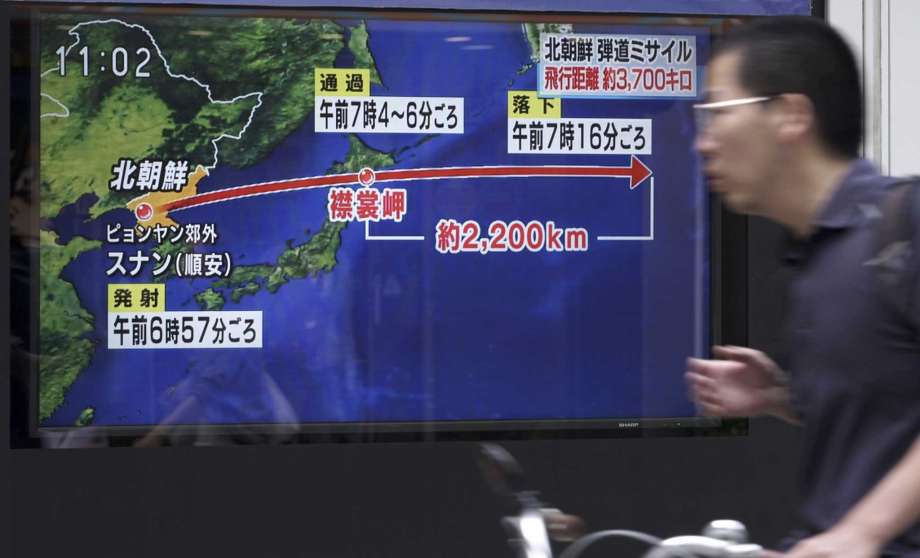 TOKYO — Warning sirens blared in northern Japan on Friday when North Korea launched a missile and again when it passed over the Japanese island of Hokkaido as residents were just starting their day.
Community loudspeakers instructed people to get inside any building and go to the basement. TV stations relayed the warnings and residents of several prefectures received the emergency messages on their cellphones. Trains and subways on Hokkaido briefly stopped for safety checks.
If practice makes perfect, people in northern Japan got another chance to improve on how they would protect themselves from a future warhead.
It's the second time Japan's