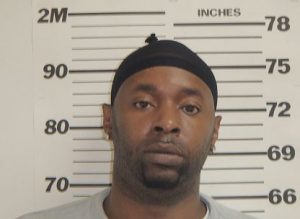 A Springhill man was arrested last week after reports he slapped an 11-year-old girl.
Letydrick "Ty-Ty" Sanders, 33, of the 17 block of Camelot Drive, was arrested for simple battery on an 11-year-old juvenile. Bond was set at $266.
Springhill Police Chief Will Lynd says the juvenile is Sander's daughter, and they were all playing cards. His daughter was asleep and he went in and started slapping her with a towel, he says.
"He woke her up, she punched him and it sounded like they were playing to begin