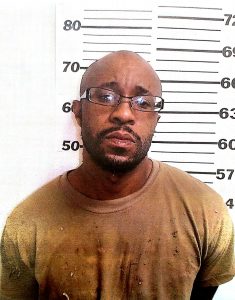 SPRINGHILL – A man with a loaded weapon in his vehicle and ammunition in his pockets was arrested on weapons charges as well as driving while intoxicated.
Springhill Police arrested Ulysses C. Houston Jr., aka "Houston," 37, of Highway 157, Sunday on that charge as well as improper lane use, driving under suspension, felon in possession of a firearm and simple escape.
Officer Franklin Evans conducted a traffic stop on a white SUV that crossed the centerline on three different occasions, Police Chief Will Lynd said.
Evans made contact with the