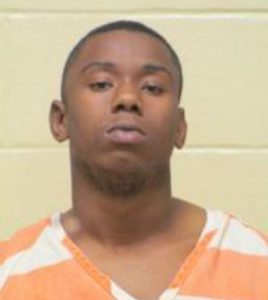 BENTON — A Springhill man pleaded guilty this week to Attempted First Degree Murder for his role in an officer-involved shooting in April.
During a late-night traffic stop outside the main gate of Barksdale Air Force Base in Bossier City, Mailk Wortham, 20, pointed a .25 caliber semi-automatic pistol out of the passenger window just inches from the face of Bossier City Police Sgt. Kenneth Johnson.
The incident was captured on Johnson's dash cam and was played for a 12-person jury during Sgt. Johnson's testimony.
Johnson recalled hearing the gun "click"