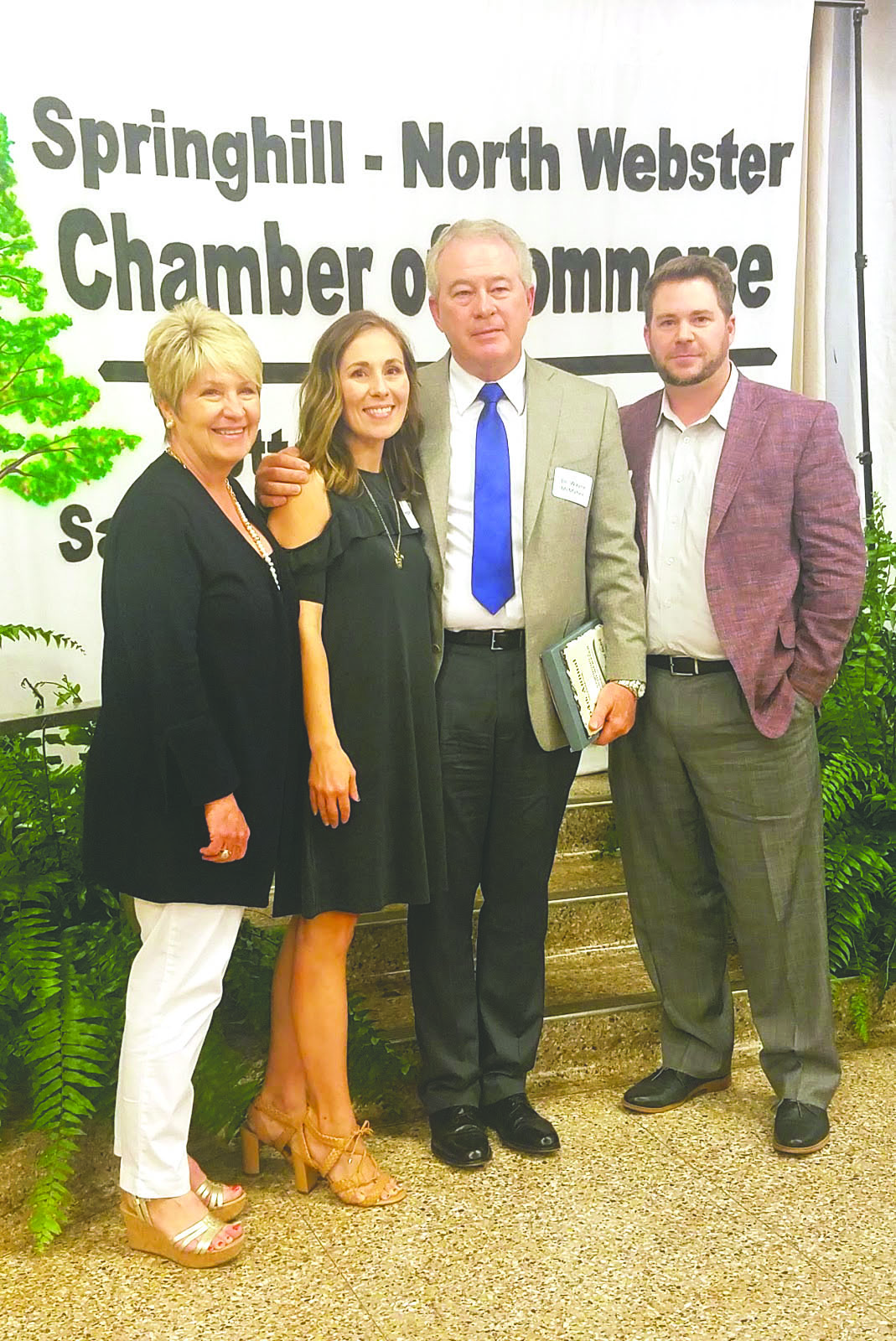 Maria Gonzalez
Special to the Minden Press-Herald
SPRINGHILL — Community members flocked to the Springhill Civic Center April 26, to celebrate the 64th Annual North Webster Chamber Awards Banquet.
There was a particularly special award presented, one that is not given annually. The Lifetime Achievement Award was bestowed upon Dr. Wayne McMahen, owner and operator of McMahen's Veterinary Hospital.
Dr. McMahen is a lifelong resident of Springhill. He graduated Springhill High School, followed by Louisiana Tech, and finishing up at LSU where he received his degree in veterinary medicine.
Shortly after obtaining his degree, he joined the family practice started by his