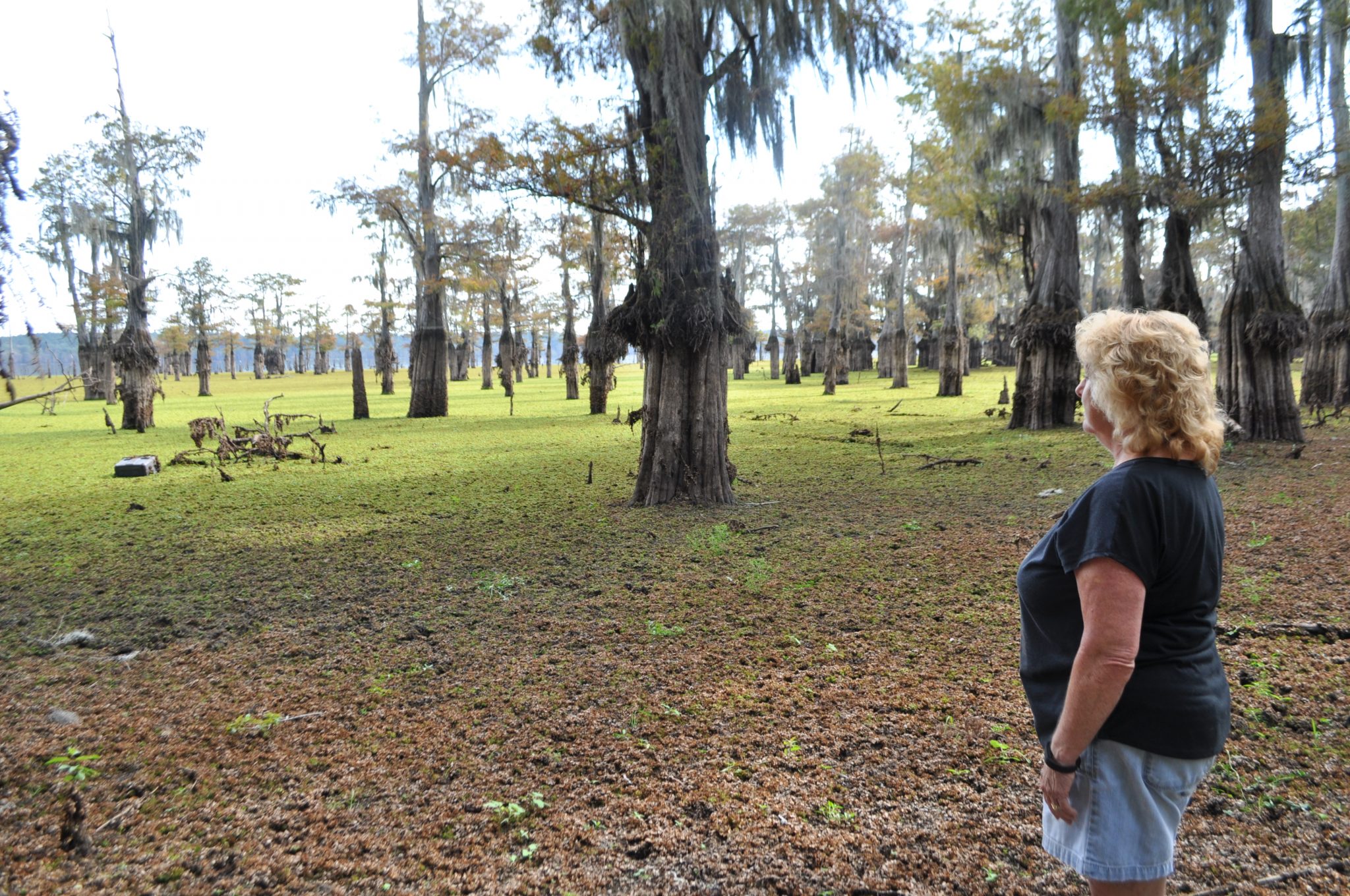 BATON ROUGE — The Louisiana Department of Wildlife and Fisheries this week will apply an aerial herbicide on a portion of Lake Bistineau to control large expanses of an invasive weed called giant salvinia that's blocking access to the waterway.
The department says the aerial application will occur Thursday, weather permitting. Experts plan to treat roughly 500 acres of the lake where giant salvinia is particularly heavy. The aquatic fern forms dense mats that block sunlight and can reduce oxygen levels.
The designated spray area includes the Gregg Lake area.
Lake Bistineau covers 15,550 acres in the northwest Louisiana parishes of Webster, Bienville