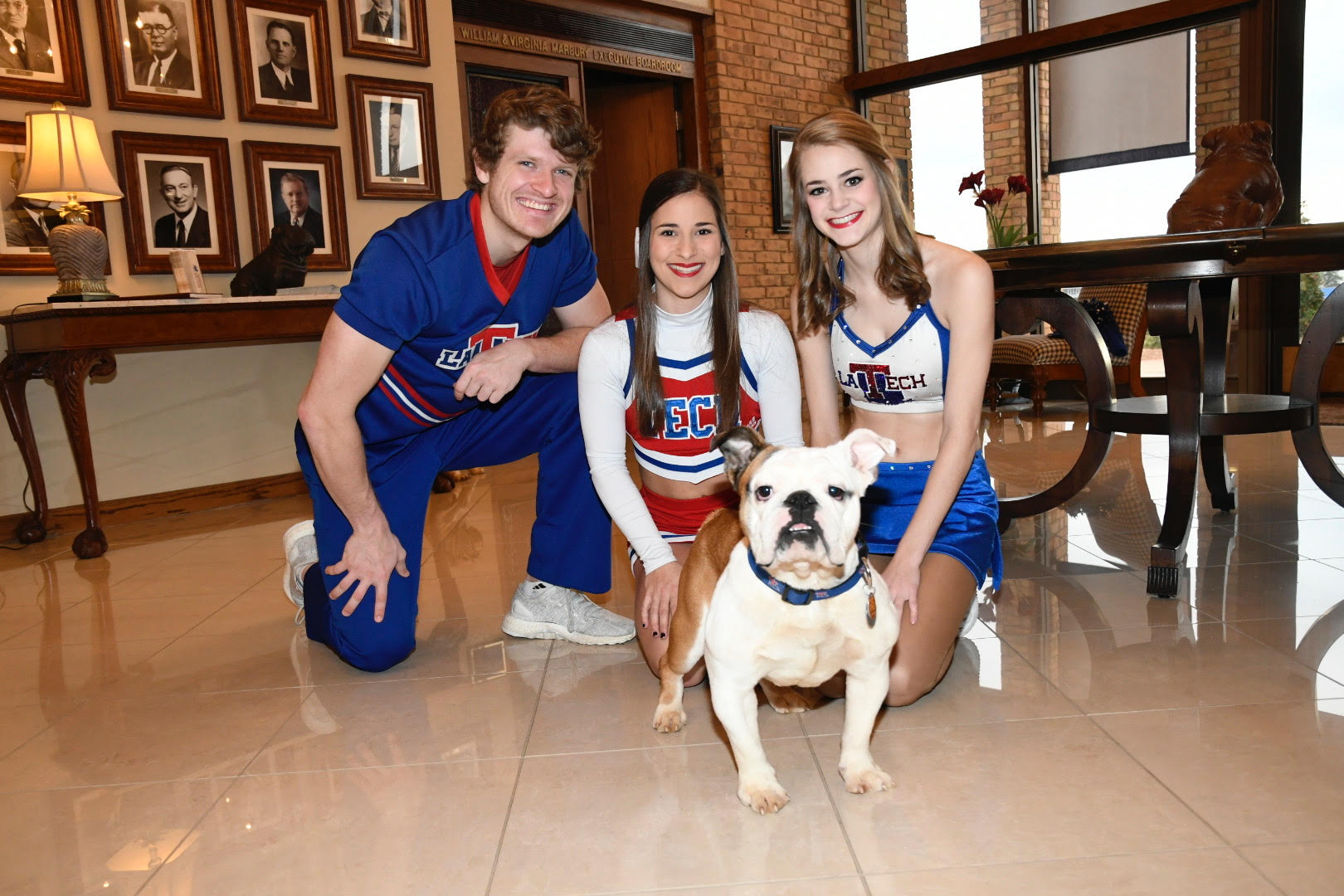 Special to the Minden Press-Herald
Saturday, Louisiana Tech University introduced the newest member of its family: Tech XXII.     
The son of Tech XXI, Tech XXII is 14 months old and weighs 36 pounds, a healthy, sweet, friendly, energetic English Bulldog. He was formally introduced at a small gathering at the Marbury Alumni Center.
"We have a long history of having distinguished live mascots to represent Louisiana Tech," said President Les Guice.
"Tech XXII will continue that legacy and represent the best qualities of our current students and alumni. His presence at games and University events will enrich our experiences and create