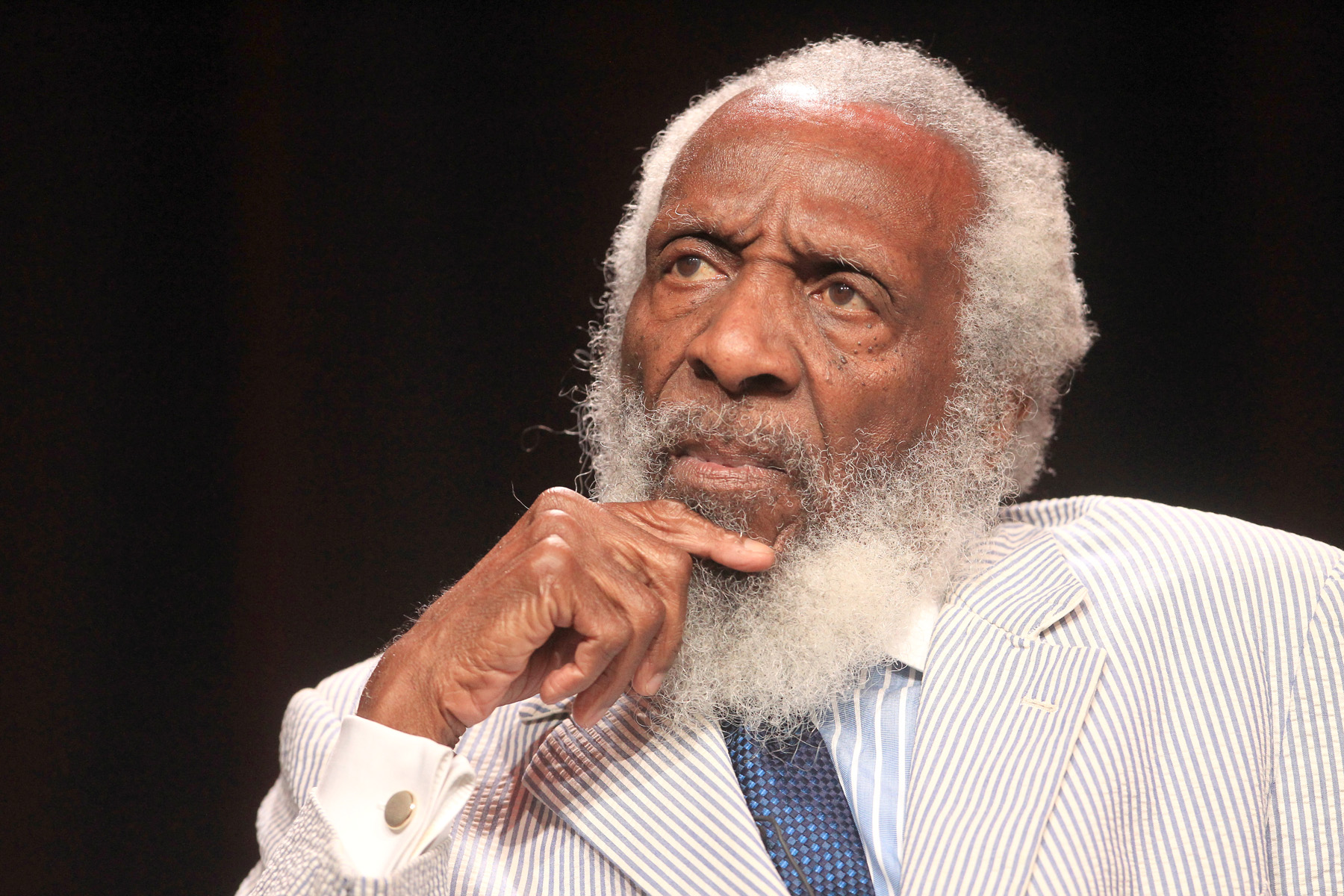 Groundbreaking African-American comedian Dick Gregory passed away at 84 this past weekend.
Gregory is revered as one of the iconic comedic figures of the 1960's, leaving behind a fearless legacy as someone who stood up to racial injustice and white supremacy.
Gregory's friend and fellow comedian Richard Pryor may have said it best: "Dick Gregory was the greatest, and he was the first. Somebody had to break down that door."
Gregory was a close friend of Martin Luther King Jr., Malcolm X and Muhammad Ali, working on the front lines for racial equality and integration.
His love for comedy was matched