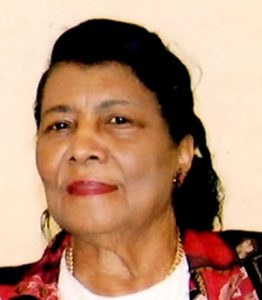 Thelma Mayfield Corley was born on Dec. 22, 1922 to Manasses Mayfield and Mary Applewhite Mayfield in Webster Parish.
She accepted Christ as her personal savior at an early age.
Thelma Mayfield united in holy matrimony to John Corley who preceded her in death.
Thelma Mayfiled Corley departed this earthly life on Aug. 8, 1915. She was preceded in death by her husband, parents, and siblings: Tressie Mayfield Moore, Gewanda Mayfield, Eusadada Mayfield, Elma Mayfield, Mammie Mayfield Pearson and William D. Mayfield.
She leaves to cherish her memories, special and