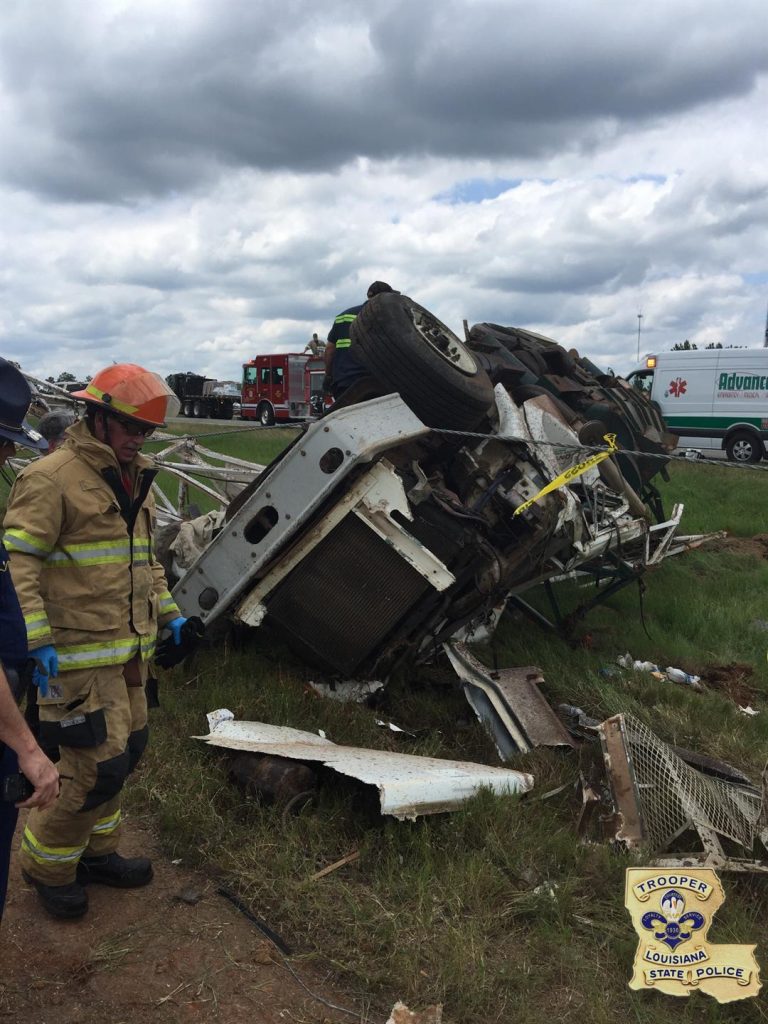 Tire failure is to blame for a wreck that killed a Shreveport man.
The crash happened just before 2 p.m. Friday, on Interstate 20 near mile marker 40, just east of the Goodwill Road exit.
According to a preliminary investigation by Louisiana State Police, a mobile oil well work over rig driven by 36-year-old Christopher Henderson was traveling east along I-20 when the vehicle experienced tire failure.
The vehicle then exited the roadway and traveled into the median where it overturned and crushed the cab of