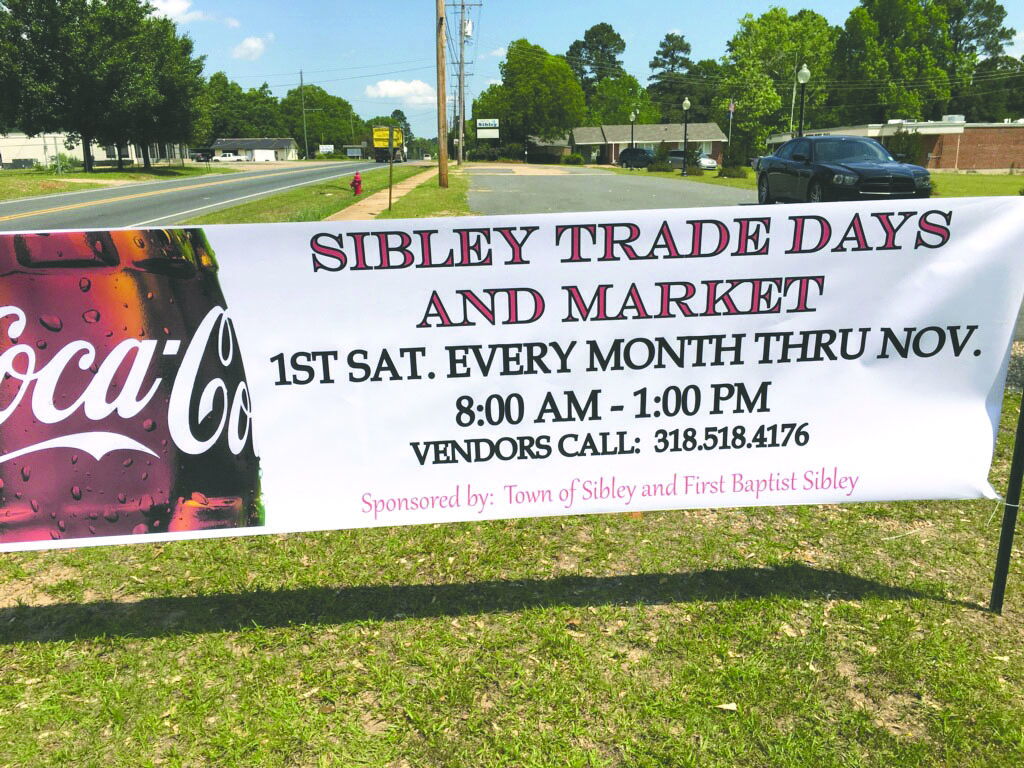 Town, church partner to bring monthly event
Staff Report
Minden Press-Herald
The Town of Sibley and First Baptist Church of Sibley are partnering to bring "Sibley Trade Days" each month, according to a press release from the Town.
"The leadership team at Sibley First Baptist Church approached Mayor Jimmy Williams and the Board of Alderman about a joint venture," the release said.
"Sibley officials loved the idea, and Sibley Trade Days and Market was born."
"As the Town of Sibley mayor, I am thrilled that Sibley First Baptist asked us to co-sponsor this event," said Sibley Mayor Jimmy Williams.
"This is a great idea and I imagine