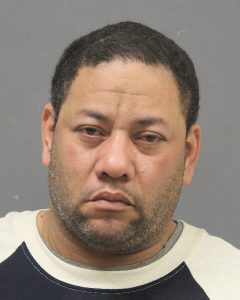 The theft of air fresheners and lemonade led to the arrest of a Florida trucker at Love's Truck Stop.
Just before 5 p.m. Tuesday, Minden police officers were dispatched to the truck stop in reference to a theft.
After speaking with officers, an employee took them outside to the diesel pumps where a tractor-trailer was parked.
The employee told officers that the driver of the tractor-trailer stole items inside the store and fled on foot while the co-driver of the truck, David Fuentes-Videl, distracted store employees by asking