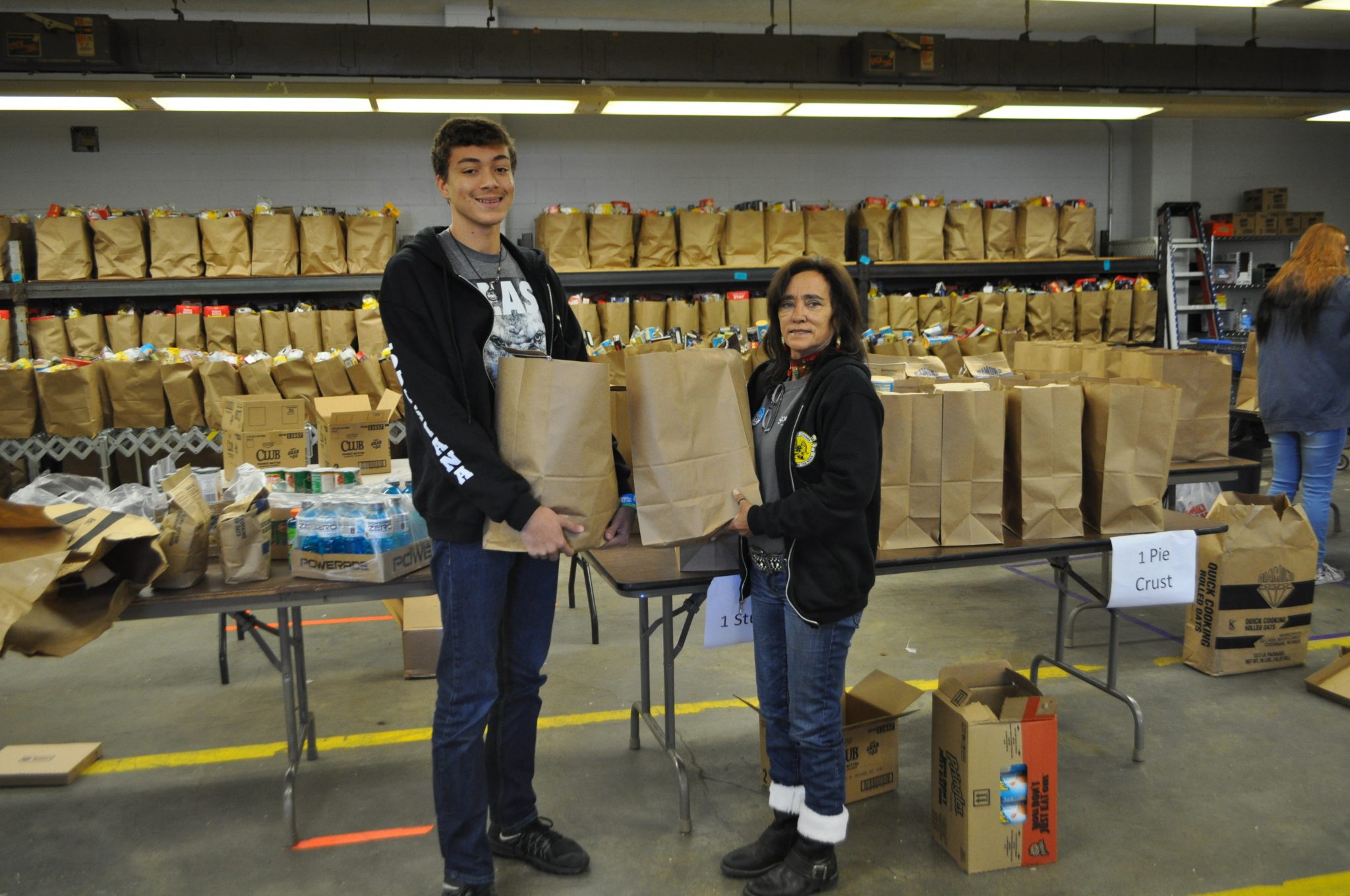 Joe Leblanc Food Pantry prepares for Christmas
Ethan Jeffus has been coming to the Joe Leblanc Food Pantry for a year and a half to help assemble the monthly food distributions. Wednesday morning, Jeffus and other members of the community came together to pack the usual food bags as well as special Christmas meals.
"Since the first time I came, I saw the need in the community and how much the food helped the families," he said.
"So I became dedicated to helping families in need."
The volunteers packed hundreds of bags full of groceries for low-income community members. In addition to the regular