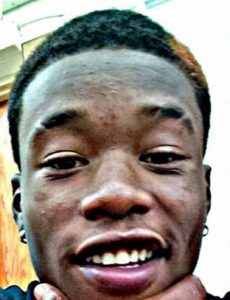 A Shreveport juvenile wanted in connection to multiple shootings was arrested in Minden Monday afternoon.
Minden police and agents with the U.S. Marshal's Task Force took 16-year-old Toby Jackson into custody in the 400 block of West Todd Street following a Crime Stoppers tip.
Shreveport police say Jackson is responsible for a shooting that left a Shreveport man injured.
Just after midnight Sunday, Shreveport police were called to a home in the 1300 block of Glen Oaks for a report of a shooting. When officers arrived, they