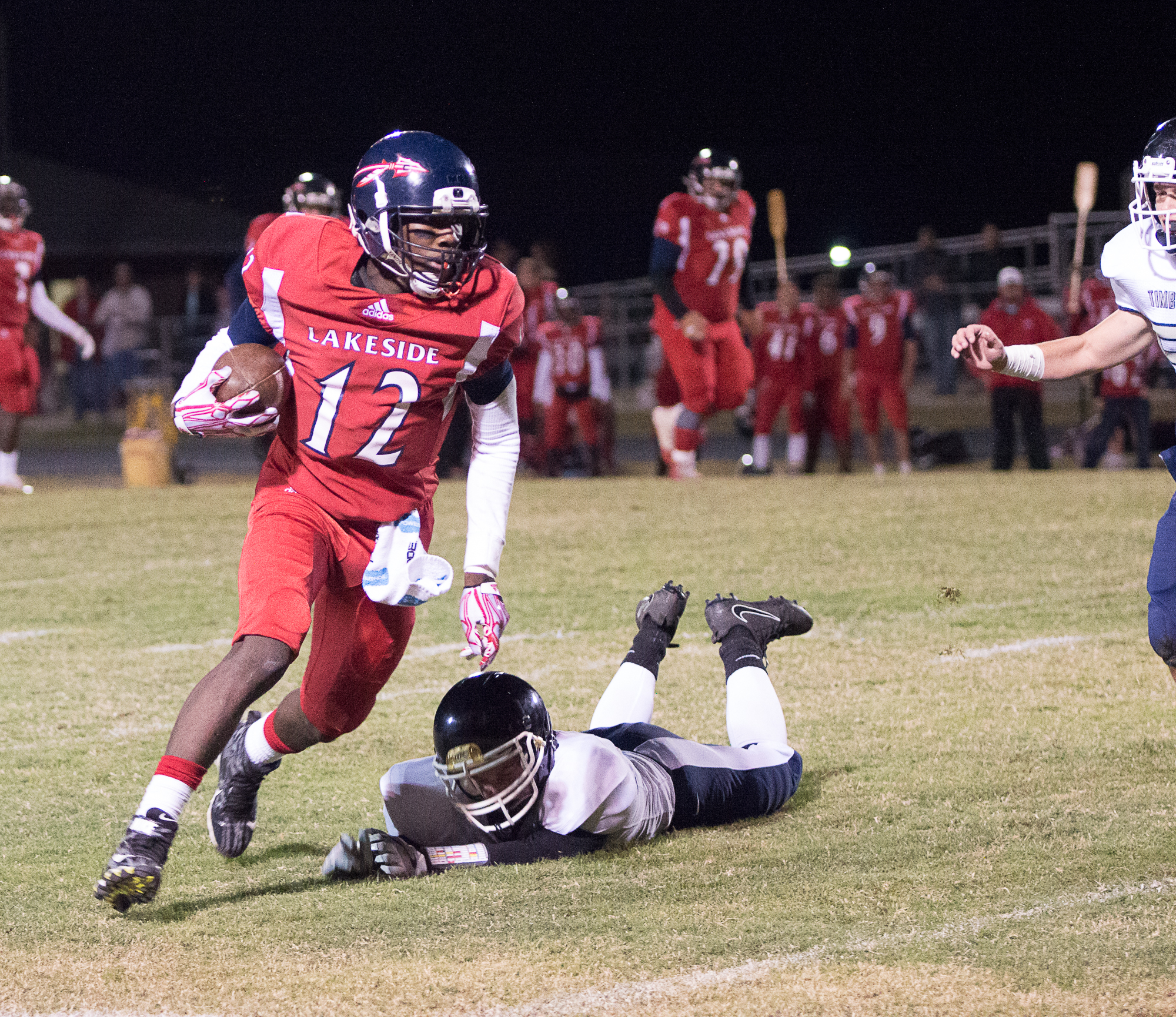 MANSFIELD – The Lakeside Warriors are unlikely to volunteer themselves for any future Thursday night contests. The rare mid-week games have been unkind to the Warriors this season, as Lakeside dropped their second in as many tries to the Mansfield Wolverines 53-12.
Lakeside (7-3, 2-2) was competitive throughout the first quarter, as the two teams went into the second frame with Mansfield up only 6-0.
Then, disaster struck, as the Wolverines scored three times in 6 minutes during a frantic stretch to go ahead 26-0 courtesy of some Warrior miscues.
Just before halftime, Lakeside quarterback Jordan Preuett got Lakeside on the board with