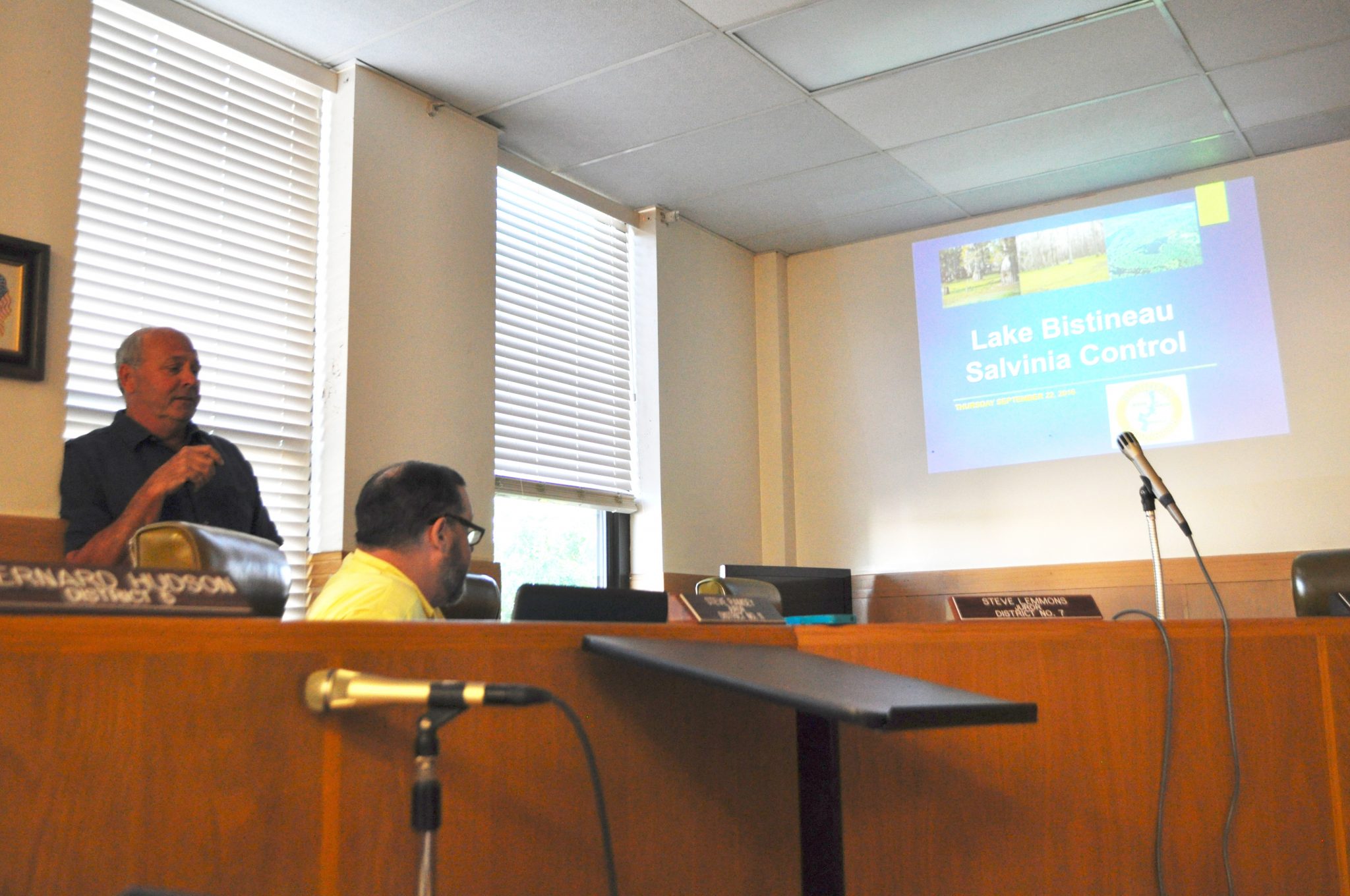 The Bistineau Task Force may have found a way to assist in the fight against the invasive aquatic weed giant salvinia on Lake Bistineau.
During a meeting Thursday, Member-At-Large Pete Camp gave a presentation on a water mower and an update on their weevil study, saying both are viable ways of getting rid of it.
He showed a video of a five-day trial in which a water mower, which picks up the salvinia and grinds it to a pulp before spitting it back out into the lake, is faster than its original version.
"I had seen the water mower at least three or