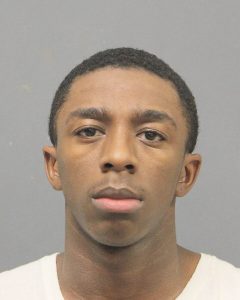 Finders keepers landed a Gibsland man in jail on charges of possessing a firearm with a missing serial number.
Albert Lee Simpson, 20, of the 1700 block of South Third Street, was arrested Saturday on charges of possession of a firearm with obliterated serial number.
Minden police officers were patrolling the area of Ewell Park when they discovered two vehicles parked after hours.
Officers made contact with one the vehicles and received consent to search the car from Simpson, according to the arrest affidavit.
During that search, officers discovered a firearm in