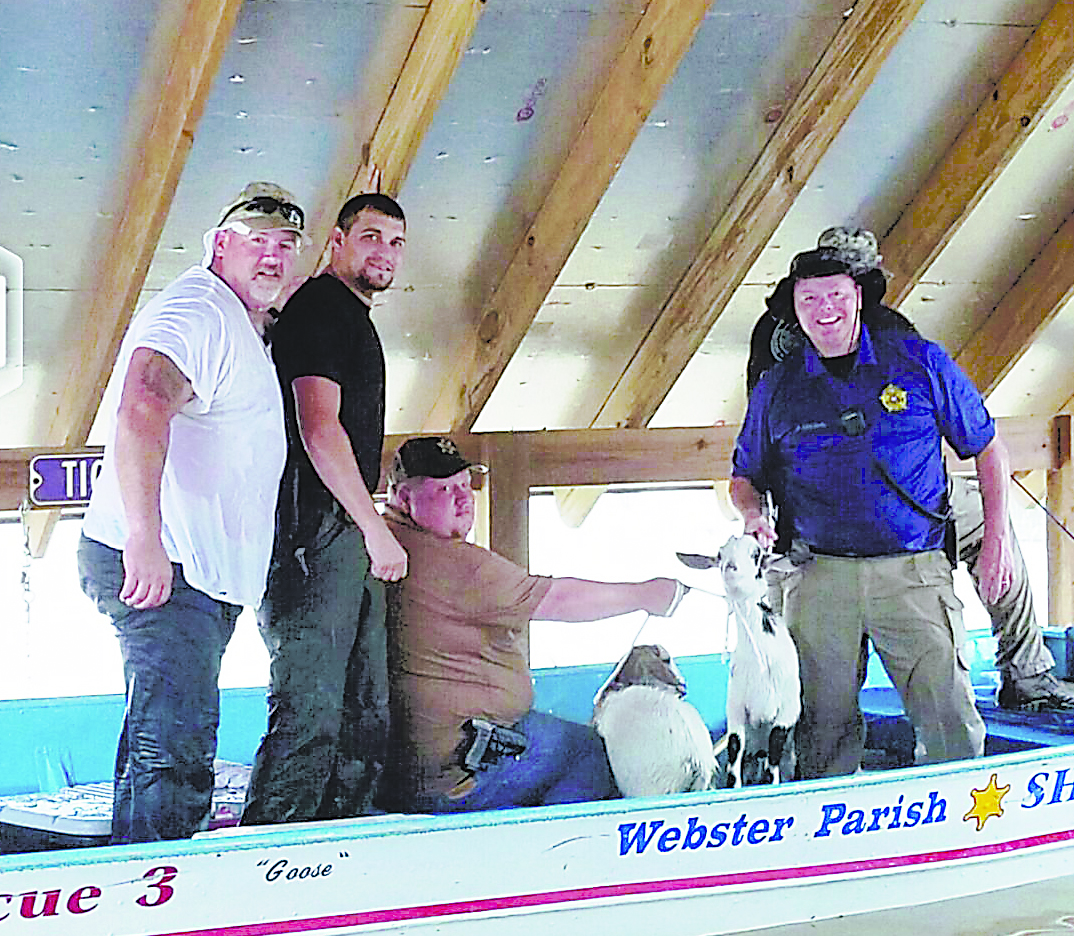 Sad, surreal, unity – these are all words used to describe the conditions in south Louisiana by local emergency personnel who answered the call for help over the weekend.
Four Webster Parish Sheriff's deputies and four Minden firefighters traveled to Livingston Parish last Friday to help the flood victims. They arrived late that evening, unloaded their boats and equipment and got to work, shuttling flood victims to higher ground for the better part of 14 hours before taking a break and getting a meal.
Dep. Bobby Igo III says they worked in the Walker area, rescuing people from a hotel and neighborhoods.
; _taboola.push({mode:'thumbnails-a', container:'taboola-below-article', placement:'below-article', target_type: 'mix'});