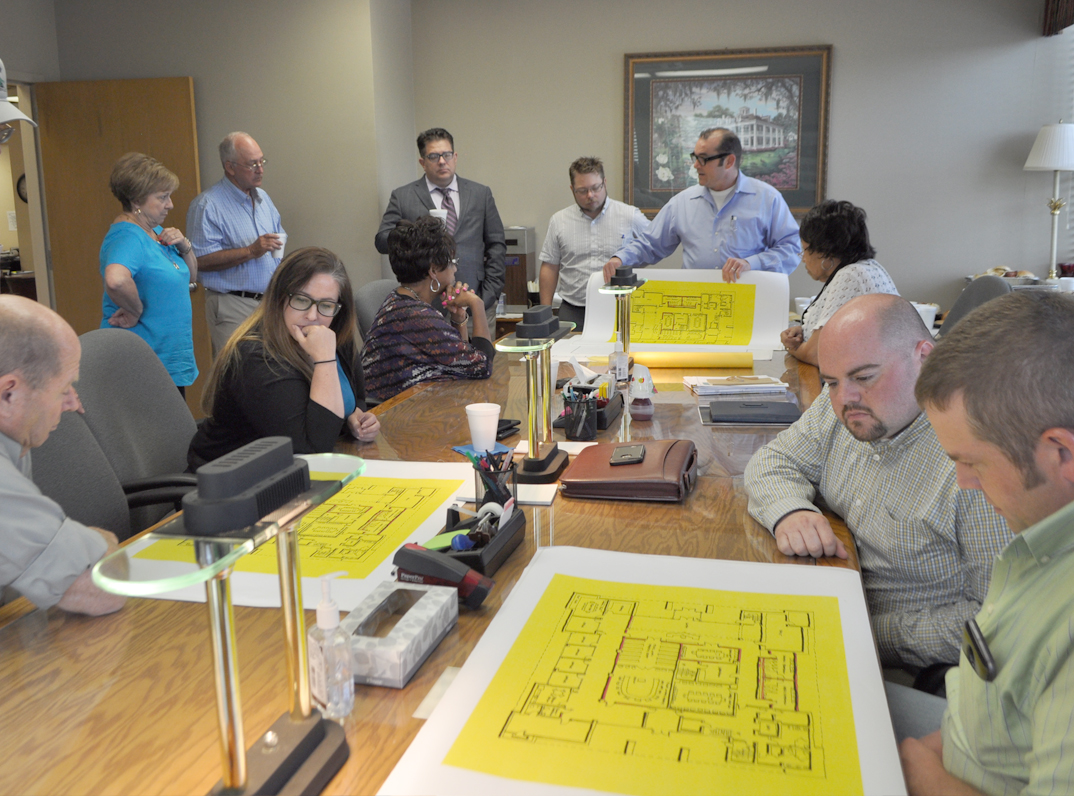 The Webster Parish Police Jury is getting a clearer picture of what will be done with the first floor of the Webster Parish Courthouse annex.
While discussions have been ongoing since the police jury purchased the building in 2008, sets of plans were presented to jurors during a buildings and grounds committee meeting Tuesday.
Jury President Jim Bonsall says it is still a work in progress, but he sees a light at the end of the tunnel.
"It is going to open up a lot of space in the courthouse for the DA, for the judges," he said. "It's going to make