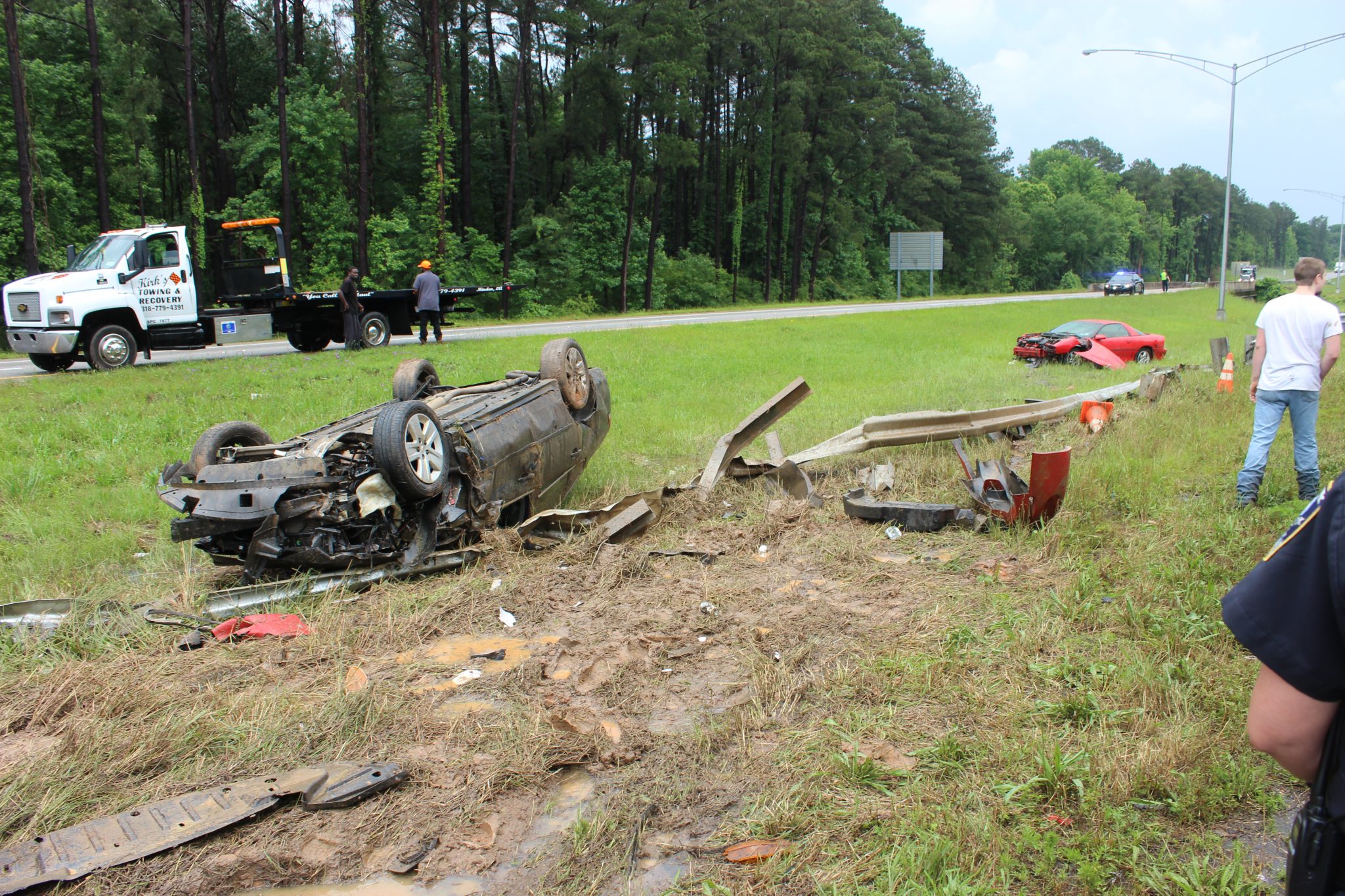 Minden Police were busy working multiple wrecks around lunchtime Thursday during a thunderstorm that sent two vehicles hydroplaning at the 47-mile-marker on Interstate 20.
Minden Police Sgt. Chris McClaran says the first wreck was called in just a little after noon when a vehicle hydroplaned. A second vehicle hydroplaned in the same spot, and with traffic backing up, an 18-wheeler stopped just under the underpass.
The subsequent wrecks happened while police were working the first two wrecks.
McClaran says a red 2006 Ford pickup, driven by Henry Lambert Jr., of Raymond, Mississippi, rear-ended a black 2006 GMC pickup driven by Kellie Cook