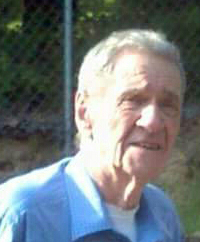 Funeral services for William Thomas "T Bone" Sharpling will be held Saturday, Dec. 24, 2016 at 1 p.m. at Rose-Neath Funeral Home in Minden. Interment will follow at Gardens of Memory in Minden.
The family will receive friends from 11 a.m. until service time Saturday at Rose-Neath Funeral Home.
T Bone was born Aug. 13, 1932 in Ft. Necessity and entered into rest Dec. 22, 2016 in Minden. He was a retired pipeline supervisor with Texas Eastern.
He was preceded in death by his wife Loretta Allen Sharpling, parents Tom and Hazel Sharpling, three