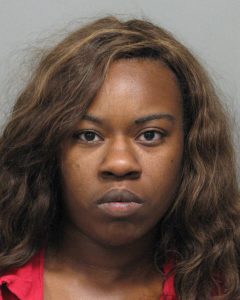 A Minden woman found herself under arrest after reportedly admitting she stole merchandise from a convenience store totaling more than $2,500.
Samantha L. Cosby, 25, of the 500 block of Patrick Street, was arrested Tuesday, Sept. 22, and charged with felony theft. Bond was set at $10,000.
Minden police chief Steve Cropper says she was an employee of Dixie Mart, and apparently she was stealing several packs of cigarettes a day.
"The store owner or manager apparently had Ms. Cosby on video where she was stealing numerous packs of cigarettes each