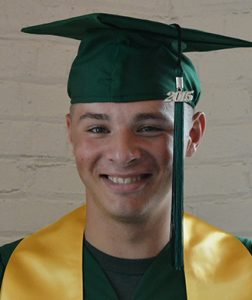 Nicholas Gray of Minden was awarded the rank of 5 star during the Louisiana National Guard Youth Challenge Program graduation ceremony Saturday in Shreveport.
Louisiana Senator Gerald Long, District 31, delivered a commencement address to the class.
Louisiana Representative Henry L. Burns, District 9, was also present at the ceremony.
Through partnerships with Bossier Parish Community College and Associated Building Contractors, The Youth Challenge Program now offers students additional opportunities to further their educational goals.
This graduating class from Minden includes 73 cadets who participated in the BPCC program. 40 students had